UC3M among 150 best universities in economics and business
2018 Times Higher Education Business & Economics Ranking
10/5/17
Universidad Carlos III de Madrid (UC3M) ranks between 126th and 150th in the best universities in the world in Economics and Business Administration, according to the 2018 Times Higher Education (THE) World University Rankings by subject.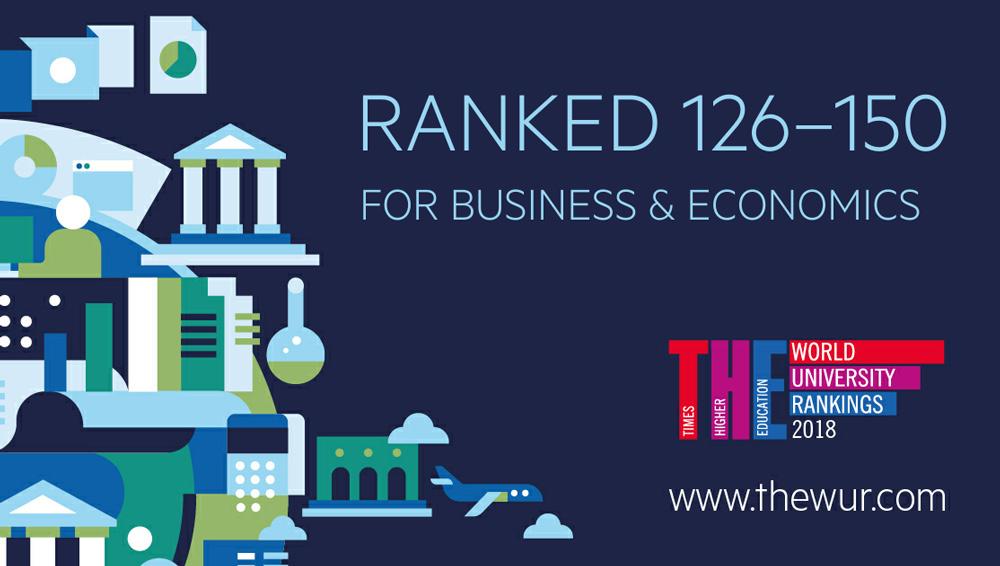 UC3M is one of four Spanish institutions that appear in the ranking, along with the Universitat Pompeu Fabra, the Universitat Autònoma de Barcelona and the Universidad de Navarra. This ranking spotlights universities that are leading education in the fields of Business Administration, Accounting, Finance, Economics and Econometrics.
The ranking by subjects uses the same methodology as the Times Higher Education World University Rankings, analyzing 13 performance indicators in five large fields: teaching, research, scientific references, international projection and university relation to industry. However, in this case, it places more weight on teaching metrics and research and less on scientific references.
In this year's ranking, which has been expanded to 200 institutions from the 100 in the last edition, there are universities from 27 countries. In general, institutions from the United States and the United Kingdom predominate. Stanford University is in first place, followed by MIT, the University of Oxford, the London Business School and the University of Cambridge.