UC3M celebrates 30th anniversary of Erasmus Program
Universidad Carlos III de Madrid (UC3M) is one of the top universities in Spain and Europe for the number of students that participate in the Erasmus Program.
9/19/17
Now it joins the celebration of the 30th Anniversary of Erasmus, which was established as an exchange program in 1987 to give university students the opportunity to learn and grow while studying abroad. The slogan that was chosen for this commemoration is "30 Years Enriching Lives and Opening Minds."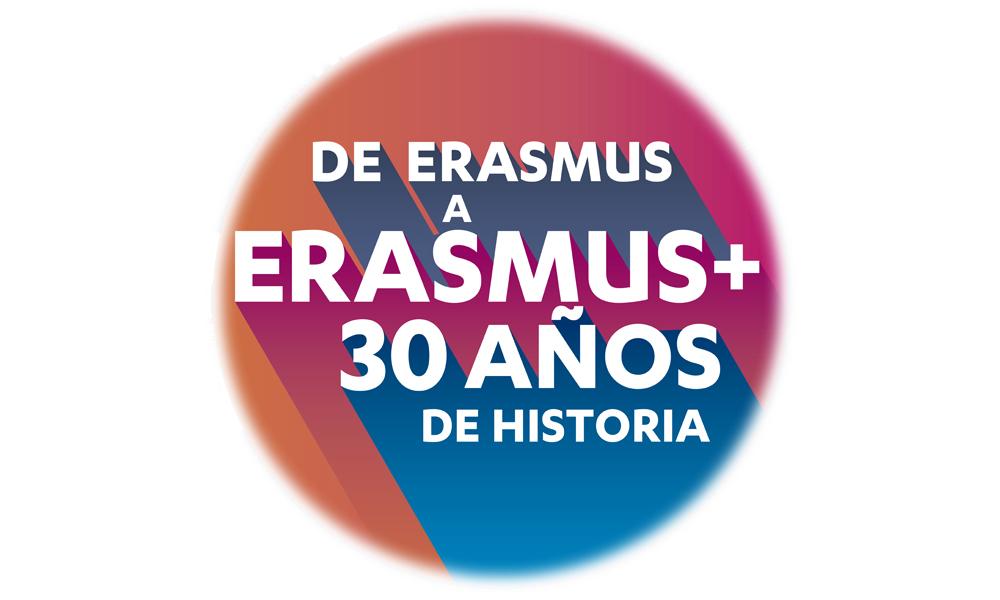 Over the last 30 years, this program has extended its reach and its magnitude. Today, Erasmus+, the integrated EU program for Education, Training, Youth and Sport launched in 2014, offers more opportunities to both people and organizations. Two million people from all backgrounds have benefited from the opportunities it offers, such as study periods, internships or volunteer work, gaining experience abroad. In these last 30 years, a total of 5,000,000 people have participated.
UC3M has been part of this program practically since its inception, and has become one of the top universities in Spain and Europe for the number of students that participate. Over the years, more than 25,000 students at UC3M have gone on these exchange programs.
At present, UC3M offers 1,622 places to Bachelor degree and graduate students for one or several terms of study at any of the 400 European universities with which it has agreements. As it is an exchange program, each year UC3M can receive a similar number of students from other member universities. These students can choose to study for a year or several terms in Spanish or English. They can also do an Erasmus Placement, that is, a period of professional internship at an EU company.
Academic Mobility
UC3M is committed to internationalization and maintains a large number of agreements with the best universities in the world to foster academic mobility. Specifically, it has signed almost a thousand international mobility agreements with universities in 60 countries, both European and in other parts of the world.
The percentage of international students that come toUC3M to study is growing. Currently, they represent around 20% of the total student body. In fact, the UC3M offers more Bachelor's degrees in English and bilingual degrees (27) than any other Spanish university; these degrees account for 67% of its total academic offer.
Further information: