Vice Dean for Bachelor in Sociology; Dual Bachelor in Political Science and Sociology
Vice Dean for Bachelor in Sociology; Dual Bachelor in Political Science and Sociology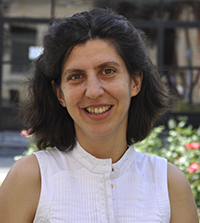 Vice Dean for Bachelor in Sociology; Dual Bachelor in Political Science and Sociology
Nombre:

Professor Magdalena Díaz Gorfinkiel
Competencies:

(art. 79)

Monitor the teaching quality in the corresponding degree programme.
Ensure that study plans are updated to guarantee that they meet society's needs.
Promote professional guidance for students.
Coordinate the running of outside practicums.
Provide annual information to the corresponding Faculty and School Board regarding the work done in their areas of responsibility.
Any other responsibility delegated by the Dean or Head or conferred by the present statutes and in the regulations passed so that ther are carried out.