UC3M obtained the Excellence in Research Logo on December 30, 2016 (Newsletter, week 23, January 29, 2017)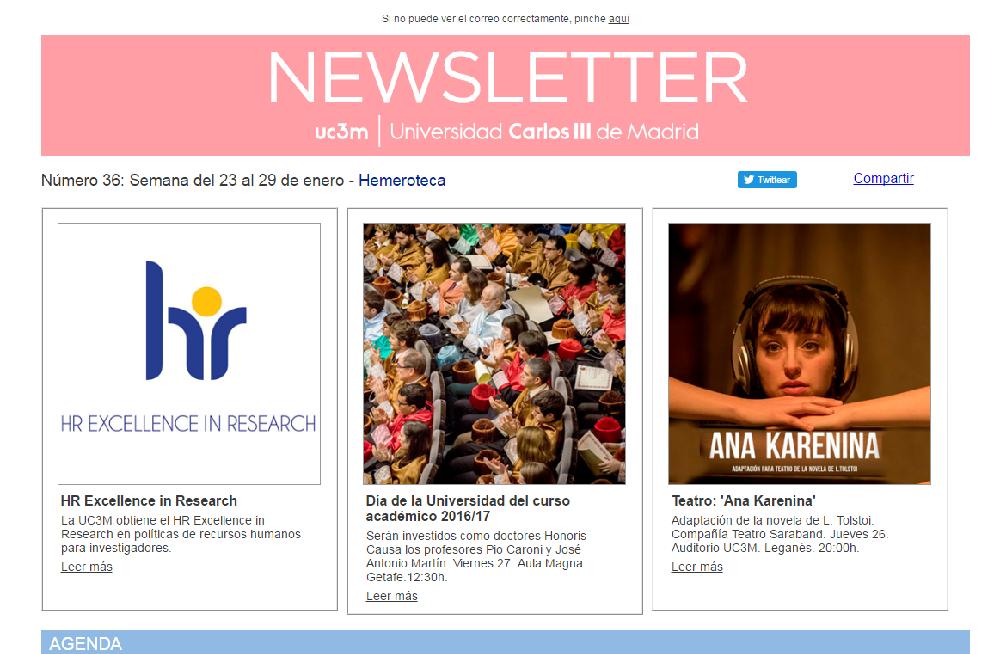 UC3M obtained the HR Excellence in Research Logo on December 30, 2016
The HR (Human Resources) Logo is of great value to our university in many different ways
In first place, obtaining this accreditation makes the University more attractive to outstanding international researchers; attracting talent to our University generates internationally-based, interdisciplinary research that partakes in research networks and contributes scientific solutions to society's needs.
At the same time, the project leads to a continuous improvement of all human resources processes for teaching and research staff in the university. Internal analysis over the last six months has produced a complete action plan to be undertaken over the next two years. This process was conducted with the participation of 400 university professors and researchers, each contributing their own perspective as to how these HR processes can be improved.
This accreditation boosts the internationalization of the university and its faculty, enabling the mobility of this last group and attracting talent in a European environment.