Derechos y Libertades, indexada en la Emerging Sources Citation Index,ESCI
Derechos y Libertades, indexada en la Emerging Sources Citation Index,ESCI. (10 de octubre de 2017)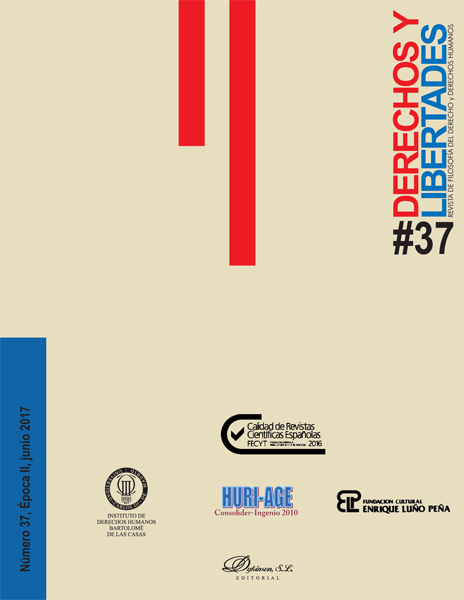 La revista Derechos y Libertades acaba de ser indexada en la nueva base de datos Emerging Sources Citation Index (ESCI), lo que se considera un primer paso para estar incluida en otros productos de la Web of Science.
ESCI se lanzó a finales de 2015 como una nueva base de datos dentro de Clarivate Analytics (antes Thomson Reuters) Web of Science. Alrededor de 3.000 revistas fueron seleccionadas para la cobertura en el lanzamiento, abarcando toda la gama de áreas temáticas. A partir de febrero de 2017, la base de datos contiene 5.578 revistas.
Esta base de datos proporcionará visibilidad a revistas de alta calidad, revisadas por pares, de importancia regional y en campos científicos emergentes que cumplan con unos criterios básicos de calidad para su indexación. Todas tendrán índice de citas, pero no índice de impacto en JCR. Estas revistas son incluidas de acuerdo con los mismos principios: indexación de referencias citadas, asignación de categorías de materias e indexación de todos los autores y direcciones.
La indexación en ESCI podría ser un primer paso para que Derechos y Libertades pueda estar incluida en otros productos de la Web of Science como Journal Citation Report o el Social Science Citation Index, en la línea de aumento del impacto internacional de la Revista que se ha mantenido estos últimos años.