Noticias
Para acceder a tu actividad en las mejores condiciones de seguridad, y debido a la limitación de aforo impuesta por la normativa vigente, es necesario reserva previa antes de acudir al centro deportivo.

Debido a la nueva normativa a partir del 21 de septiembre, se suspenden las puertas abiertas en el centro deportivo del campus de Getafe. En el campus de Leganés, puedes seguir disfrutando de las actividades e instalaciones deportivas hasta el 30 de septiembre, con reserva previa.
Be a DAPer: An Active and Participative Athlete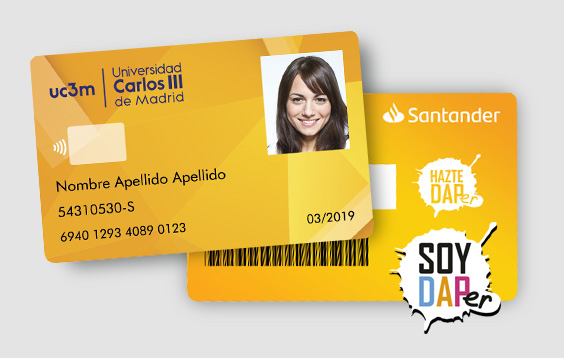 Connect your Tarjeta Universitaria TUI (University Card) to the Sport, Activities and Participation Service (Deporte, Actividades y Participación) and you will receive discounts when you register for sport activities, workshops, trips, etc. along with enjoying many other advantages in your university life.