Useful information for UC3M lecturers
Useful information for UC3M lecturers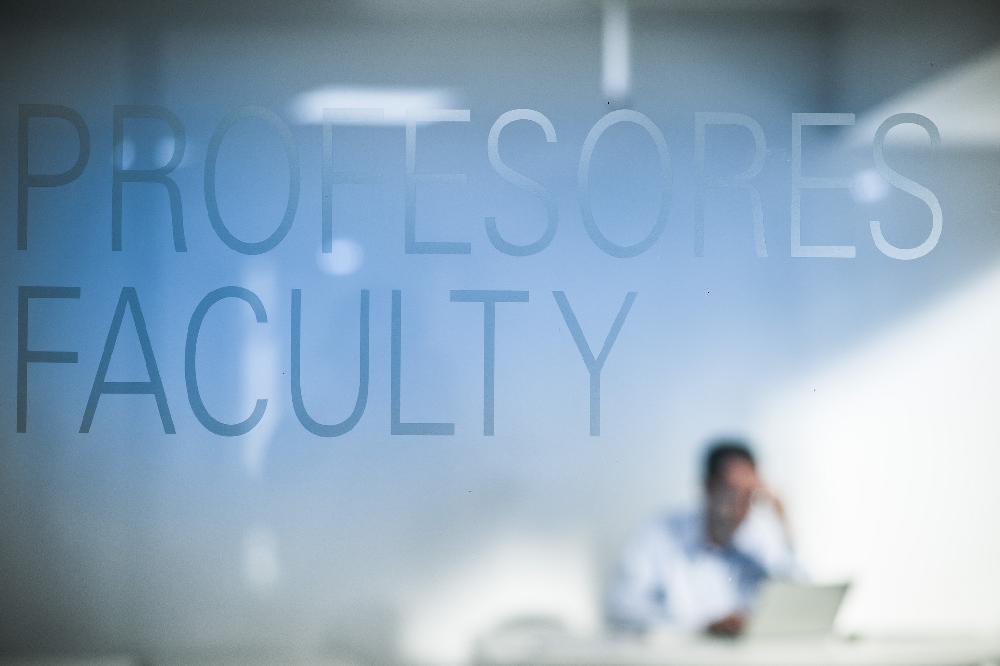 The Program of Assistance for Students with Disabilities provides the faculty with support for the attention of special learning needs of disabled students: guidance, adaptation of teaching and examination materials, loaning of technical support, etc.
Access to the ordinary curriculum for disabled students can sometimes require modifications or adaptations to programmed methods, techniques and activities. It is not so much about changing what is done or taught, but about how it is done, presented and evaluated.
Accessibility: classrooms and buildings as well as communication (the need for using Braille, Sign Language interpreters...)
Time: these students usually need to invest more time in their academic work.
Technical support: some students will require the use of special tools to carry out everyday academic tasks: laptops, special writing tools...
Changes: in many cases, students with disabilities need to organise their activities well in advance. Last minute changes to classrooms, exam dates, etc., can cause significant inconvenience.
ach disabled student is a unique case and will require personalised assistance. To do so, personal communication with the student will be fundamental to understand their abilities and limits, asking them directly if they need any support or adaptations, and what kind.
Ideally, an agreement will be reached between lecturer and student that allows the development of the subject to be carried out in the most normal, efficient and adequate manner possible for both.
Do not forget that the disability is one more characteristic or condition of the person and not the one that defines them. That is to say, firstly we consider them as students and then as people with a disability.
Recommendation for adapting teaching techniques
In the classroom
Provide the student with a space adapted to their needs and characteristics: accessibility, lighting, distance to the board...
Bear in mind the difficulties that some students can have when accessing platforms or boards.
Note taking
Promote the collaboration of other course mates in note taking.
Allow recording of classes.
Make the use of technical assistance easy: laptops, electronic notepad...
Study material
Distribute materials and bibliographies as early as possible.
Provide the student with all available documentation (notes, diagrams, presentations, slides...), preferably in electronic format.
Teaching resources: board, slides, presentations, videos.
Verbalise the content and provide the student with a previous oral explanation or, ideally, a written script or copy of the displayed material.
Whenever necessary, request adapted materials (raised lettering, subtitles...)
Discussions
When necessary, agree with the student on the forms to make their participation easier.
Internships- field work
Bear in mind the possibilities and limits of the student with regard to travel, handling and accessibility of the places to be visited, etc.
Recommendations for tests and exams
To guarantee equal opportunities for disabled students in exams in many cases, it is necessary to carry out certain adaptations to the exam methodology in a way that, while keeping the basic objectives set for the student body as a whole, the special needs of these students are taken into account. It fundamentally aims at:
Help from another person (assistant, interpreter...)
Alternative modalities, oral or written.
Exam format adaptation: Braille transcription, extension, test...
Exam time increase, where necessary, based on the special requirements of the student.
Use of computer support or specific materials that are normally used by the student.