Sport and a show of solidarity at the Intercampus Run
Sport and a show of solidarity at the Intercampus Run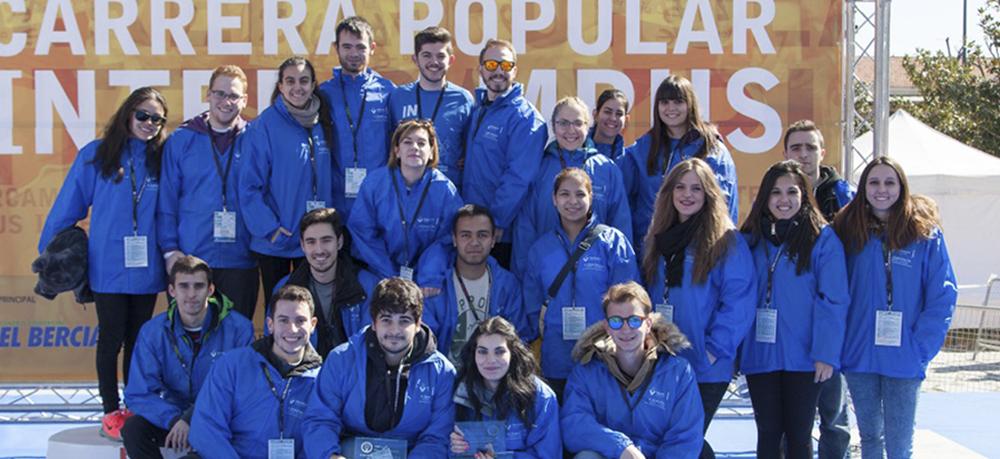 The 18th Intercampus Run was recently held with more than 2,000 participants who covered the more than 10 kilometers (5 kilometers in the walking version of the race) separating the Leganes and Getafe Campuses of the Universidad Carlos III de Madrid (UC3M). Despite the fact that many other races and runs were being held that Sunday, March 13, the University Run attracted a high number of participants.
The winner of the run was the Moroccan, Mohamed Blal, with a time of 30:12 at a 3:01 per kilometer pace, beating his countryman, Hichan Oualla (31:11), and Luis Miguel Sánchez, from Avila (31:50), who came in second and third respectively. In the female category, the winner was Sonia Ruiz, from Toledo who clocked in at 37:23, at a 3:44 per kilometer pace, followed by Judith Sánchez (38:02) and Nuria Prieto (38:19), both from Getafe.
Besides being a sporting event, the Intercampus Run is a display of solidarity. This year 3,000 euros were donated to the Comisión Española de Ayuda al Refugiado (CEAR) (Spanish Commission to Aid Refugees) which will be able to cover up to 90 stays in the refugee center in Getafe. The refugees will have basic needs covered, including food, shelter, healthcare costs, clothing, and transport as well as receiving psychological and legal support from this NGO's personnel.
Other run protagonists are 200 volunteers that participate each year to ensure that the race goes smoothly. The organization honored this group with a commemorative plaque given to two of the volunteers who have participated in more than four of these annual races.
The Intercampus Run, for high school students too
With the aim of fomenting physical activity among secondary students, UC3M awarded a prize to the high school with the highest number of runners crossing the finish line. On this occasion, more than 15 high schools participated with a total of 226 runners, with the winner being the Leganes Arquitecto Peridis High School. In addition to the run, UC3M organizes other sporting events targeting high school students which allow young people to get to know the university first hand in a fun and entertaining way.
The chief sponsor of UC3M Intercampus Run is the Corte Inglés, together with Coca Cola, Grupo Educativo, Ibercaja, Serviocio and Renault Qualitauto. Likewise contributing were the city halls of Getafe and Leganes and more than 10 collaborating companies such as: Autocares M. de Soto, Aneto, Central de Catering, Clevisa, Centro Médico Nenufar, Corposalud, Corricolari, Fisioterapia Pizarro, Fisioterapia Xirgú, No+vello, PuySonCar, Renfe, Runners's, SnowZone madrid y SportLife.
Further information: