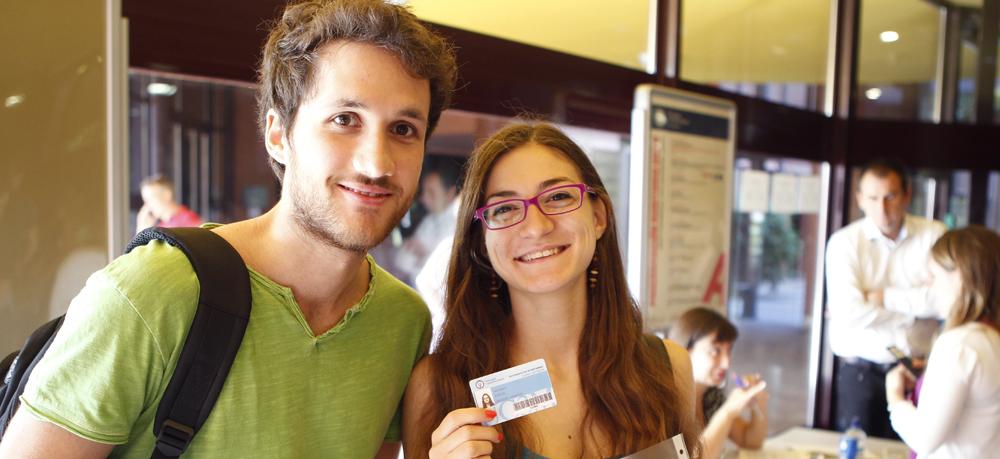 The Welcome Event was held on September 2 and 3 on the Universidad Carlos III (UC3M) campuses of Leganes and Getafe. This event, organized by SERIC (International Relations and Cooperation Service) with the collaboration of Carlos III International School and other University services such as the Library, Students Space, and studentassociations like ESN and BEST , is geared at providing new students with a University overview.
The percentage of international students who come to UC3M to pursue doctoral, master's or other studies is steadily increasing. At present, this group represents around 20 percentof the total student body.
These students come from over than 50 countries on the five continents. To receive them,a series of events were held to inform them about different aspects of the university and introduce them to Spanish students who volunteer for the "Buddy Program" to help themresolve problems and issues that could arise during their first days at the University.
These students have chosen UC3M to pursue their studies through mobility grants or tostudy a degree program via the new university access programs that were implemented last year. The figures indicate that the number of foreign students enrolled at the university has been gradually increasing.
The students come from approximately 60 countries. Most of them are from theEuropean Union, such as France, Italy and Germany, but there are also a large number from countries such as the United States, Canada and Brazil. And although studying anundergraduate degree is the most popular choice among them, international students' enrolment in graduate programs has also increased by approximately 50 percent. This has occurred, among other reasons, because one third of UC3M's master's programs aretaught in English
The UC3M is committed to internationalization and maintains a large number of academic mobility agreements with the top universities world-wide. Specifically, it has signed studentexchange accords with more than 400 universities throughout 54 countries.
Furthermore, its Carlos III International School was recently created, in response to itsgrowing international vocation. The School works to enable the best international students to pursue entire undergraduate degree programs without having to take the University Entrance Exam (initialled PAU in Spanish), or to take the Hispanic Studies Program and the Study Abroad Program, as well as other custom-tailored intensive stay programs andsummer courses for international groups.
Photo:
https://www.flickr.com/photos/eventosuc3m/albums/72157658330556076
Infographies: