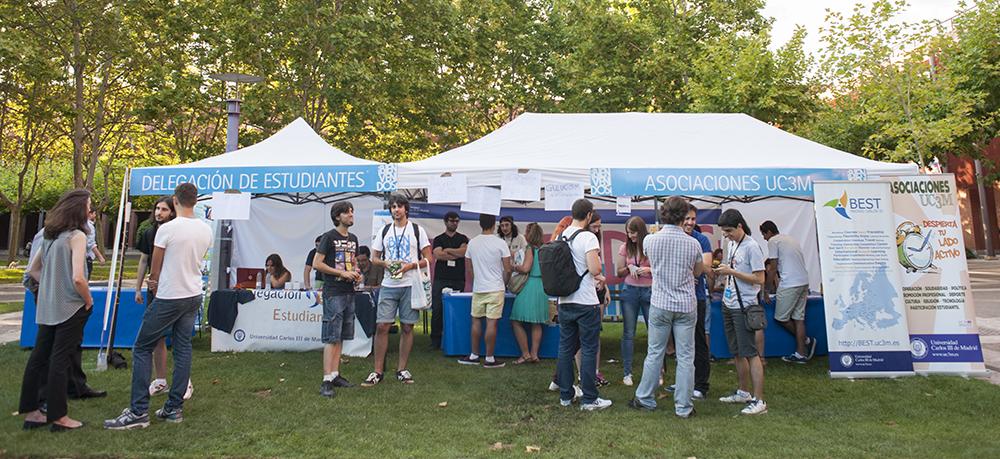 As it does at the start of every academic year, Universidad Carlos III de Madrid (UC3M) has invited the families of new students to get to know the campuses where they will be studying. The aim of the event is to provide participants with information about the University-its teaching model and the resources and facilities at the students' disposal, together with its associative, cultural, sport and social offerings.
This year the approximately 5,000 people who participated in the Welcome event were received by University officials. On Friday, September 4, they visited the main University facilities on the Getafe, Leganés and Colmenarejo campuses, including the libraries, sports centers and computer rooms.
On the second day of the event, held September 5 on the Leganes campus, there was an orientation session geared at facilitating the entry of new students into the dynamics of University study so as to help them improve their academic performance.
Students were also able to attend presentations of their degree program. During these sessions, led by the vice-dean for the each program, participants were informed as to the methodology employed in each Bachelor's degree, its requirements and norms, in addition to all the services and resources which the University places at their disposal.
The Welcome events, which have been held each September since academic year 2009/10, are extremely well attended by students' families and help make the new student's integration into university life a smooth one, according to organizers