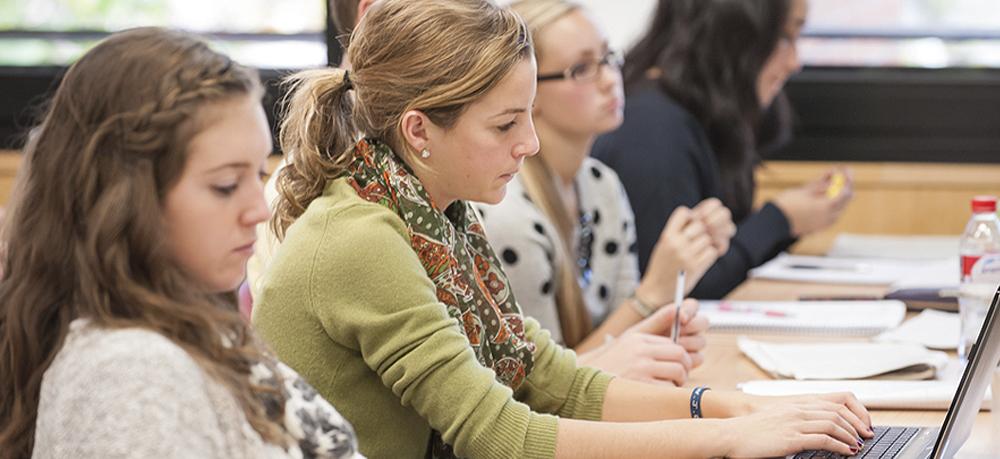 In academic year 2015/2016, Universidad Carlos III de Madrid (UC3M) will offer a total of 40 bachelor's degrees, more than half of which are taught in English.
While pursuing their undergraduate studies, UC3M students can participate in international mobility programs with universities in more than 50 countries throughout the world. At the same time, UC3M students have the opportunity of carrying out company internships, thus enhancing future career opportunities.
UC3M is the first university in Spain and the third in Europe in the proportion of its students participating in the Erasmus mobility program. Thirty-seven percent of University graduates participated in this program, with this figure hovering near 50% in some degree programs. Accordingly, UC3M has student exchange agreements with more than 400 universities in over 54 countries to promote academic mobility among students (see complete list here), some of which are among the top universities worldwide, according to the Shanghai Ranking.
UC3M appears in international rankings of reference such as the QS, in which it is rated as one of the top 50 universities in the world of those that are less than 50 years old, as well as holding outstanding spots in several national rankings.
A total of 85% of its graduates find employment in their area of study, according to the 18th Study on Professional Placement for UC3M graduates (class of 2014), elaborated by Accenture. According to this report, more than 80% of UC3M students gained work experience through company internships during their studies. The UC3M Professional Guidance and Employment Service managed 4,779 in-company internships in 2014, of which 82.7% were carried out by undergraduate students and 17.4% by graduate students.