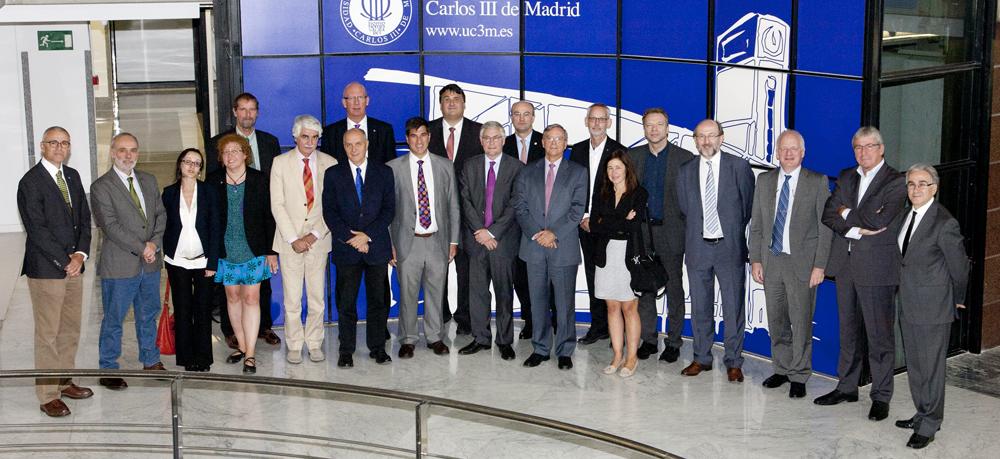 The YERUN Network of Young European Research Universities is established in Brussels.
YERUN (Young European Research Universities Network) was established today in Brussels with the aim of promoting joint initiatives in the areas of research and teaching, as well as fomenting mobility. The singularity of this network lies in its members, European universities that have been established within the last 50 years and which have a relevant presence in top international rankings (Times Higher Education and QS).
The agreement, signed today by the Rectors, reflects the purpose of working together in order to increase the influence of the youngest universities on research policies promoted by the European Union.
Beyond this strategic action, the agreement targets also promoting collaborative research in areas and projects with significant social impact. Additionally, it encourages academic exchange programs for students, faculty and administrative staff and services, and the establishment of joint programs at the undergraduate, graduate and postgraduate level. The agreement, which comes after the first session held in Madrid in October, 2014, was featured by a presentation of Professor Peter van der Hijden, an independent expert in higher learning and scientific policy.
The YERUN Network is composed of the following universities: Bremen, Konstanz and Ulm (Germany); Antwerpen (Belgium); Southern Denmark (Denmark); Autonomous University of Barcelona, ​​Autonomous University of Madrid, Carlos III of Madrid and Pompeu Fabra (Spain); Eastern Finland (Finland); Paris Dauphine (France); Dublin City University (Ireland); University of Rome Tor Vergata (Italy); Maastricht (Netherlands); New Lisbon (Portugal); Brunel and Essex (United Kingdom); Linköping (Sweden).