The USA will prepare its high school students with free edX courses from UC3M
The USA will prepare its high school students with free edX courses from UC3M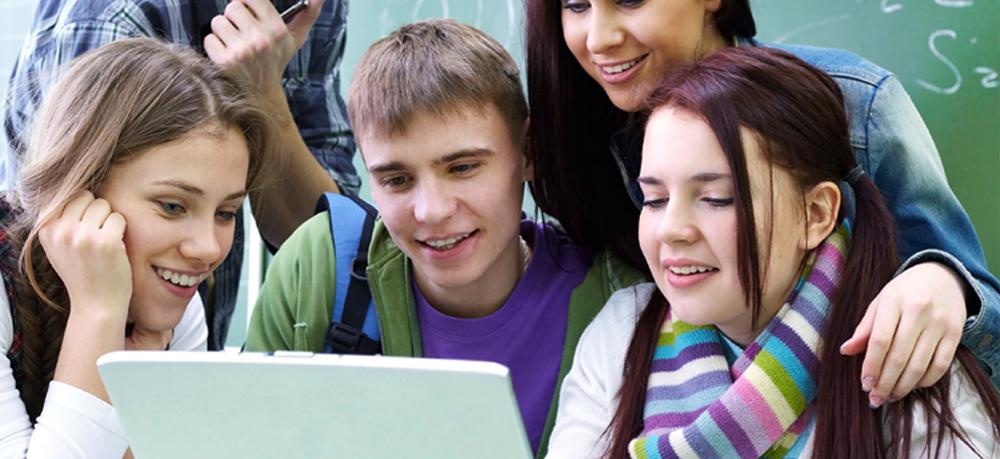 The USA will prepare its high school students with free edX courses from UC3M
United States president Barack Obama recently announced that free open edX courses will be used to educate students who are preparing for a university education in America. The Universidad Carlos III de Madrid (UC3M) is participating in these courses.
UC3M is the only European university that is participating in the edX platform program to prepare Massive Online Open Courses (MOOCs) aimed at the USA's Advanced Placement Program. The APs, as they are known, are college level courses in variety of areas that students can take while they are still in high school in order to get a head-start on their university education.
These new courses are part of edX's "High School" initiative and are seen as an instrument to help students make a smooth transition from secondary education to university education. These courses will begin within the next year and will be available for free, giving thousands of students around the world access to this knowledge on a wide variety of subjects. UC3M is participating in this initiative along with ten American universities; the program offers nearly fifty MOOCs that can be found on this web: https://www.edx.org/high-school-initiative
UC3M is participating with a MOOC that presents an introduction to Java programming, prepared by nine professors from UC3M's departments of Computer Science and Telematic Engineering, coordinated by the tenured professor Carlos Delgado Kloos, director of the UNESCO "Scalable Digital Education for All" named chair. The course, which will last fifteen weeks and is set to begin in April 2015, uses videos and other multimedia online resources to teach correct and efficient programming in this language, among other things. This type of knowledge is not only useful for programming applied to devices such as computers or smartphones, but it also opens to the door to computational thinking, that is, the application of computation techniques to everyday processes, according to the web for this MOOC: https://www.edx.org/course/uc3mx/uc3mx-it-1-1x-introduction-programming-5196
UC3M in edX
Since February 28, 2014, UC3M has been part of edX, the Massachusetts Institute of Technology (MIT) and Harvard University's platform for offering Massive Open Online Courses (MOOCs). As such, it joins a select group of educational institutions that belong to this platform, and so continues to move forward towards its objective of opening its "virtual doors" to students around the world, while at the same time reinforcing on-campus education, by making use of the new educational models that come out of these open online courses. Unlike other MOOC platforms (Coursera, Udacity, MiríadaX), edX is not-for-profit and includes the most prestigious universities and educational institutions in the world as part of its consortium.
UC3M has launched four other MOOCs on edX that will begin in February of 2015. Registration is free, and the courses cover very diverse subjects: new trends and formats for 21st century audiovisual documentaries, the secrets of the structures that surround us, European painting from 1400 to 1800 (Caravaggio, Rembrandt, Goya and many more), and how to adapt education to a knowledge based society.
Further information on these MOOCs here:
http://www.uc3m.es/ss/Satellite/UC3MInstitucional/es/TextoMixta/1371208955552/
Further information:
https://www.edx.org/blog/president-obama-announces-edxs-free
Photography Barack Obama (including photo retouching):
Author: Nick Snuffer https://creativecommons.org/licenses/by-sa/2.0/