Performing Artists at UC3M
Performing Artists at UC3M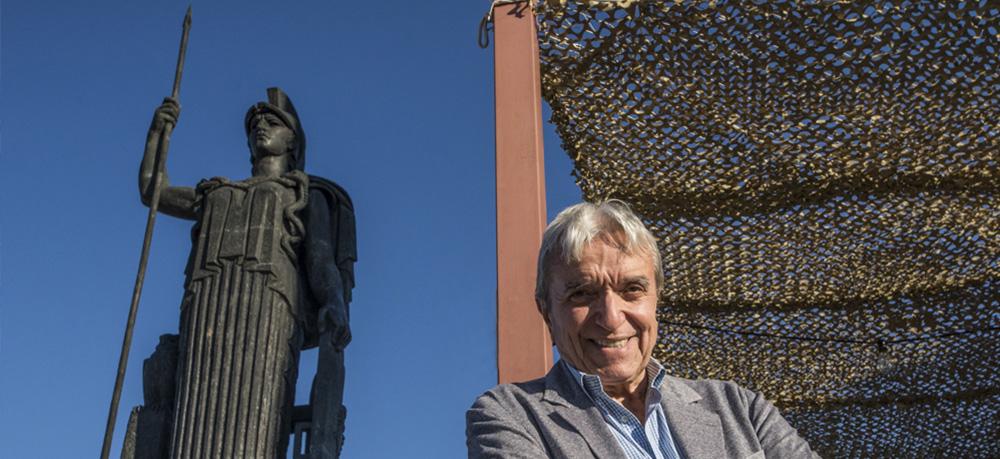 Art is studied at the university through a variety of humanities courses that are part of the curriculum for all degrees, but it is also learned more directly via the performances and artistic experiences that are offered to the students. The School of Arts is one example of this. It has just completed its seventh edition, concluding an academic year in which the Universidad Carlos III de Madrid (UC3M) has offered a full schedule of artistic activity, featuring renowned performers.
As part of the 2014 School of Arts, stars from the plastic arts, the performing arts, music and film were invited. Círculo de Bellas Artes (CBA – The Fine Arts Circle) and UC3M joined forces to offer an outstanding summer program in the area of arts and humanities, for students as well as for professionals and the public who are interested in culture. Participating in the course "Música en cine y cine en música" ("Music in Film and Film in Music"), coordinated by the prestigious pianist Rosa Torres Pardo, were singer Ruggero Raimondi, film director Arantxa Aguirre, director Paolo Pinamonti of the Teatro de la Zarzuela and violinist Leticia Moreno, among others. A variety of courses and workshops related to the plastic arts were offered by creators as renowned as Sean Mackaoui and the photographer Eduardo Momeñe.
The Performing Arts Chair at UC3M was also inaugurated during the current academic year, under the direction of playwright and theatrical director Juan Mayorga. This is where, as part of the Master's Degree in Theatrical Creation that begins this fall, other top names in the performing arts will have their home. Throughout an academic year, UC3M will hold numerous workshops on artistic creation on its Madrid-Puerta de Toledo campus. These will be taught by top professionals in the fields of acting, dramatic art, direction, choreography, set design, representation, lighting, sound and philosophic thought regarding the stage.
The UC3M Auditorium will soon be converted into a space for artistic creation for the students in the Master's Degree in Theatrical Creation program, forming part of a network of associated spaces distributed throughout the country. This year the Auditorium programmed performances by nationally and internationally renowned companies, such as the Ballet Nacional de España (Spanish National Ballet), two new productions by the Teatro de la Zarzuela or the mythical Odin Teatret (Holstebro, Denmark), with its play Judith. The rest of the Auditorium's program this year included singers such as Silvia Pérez Cruz, Depedro, the group Izal and other popular artists. In just the months from January to June of 2014 more than 18,000 spectators have passed through its doors, demonstrating UC3M's firm commitment to promoting the arts.