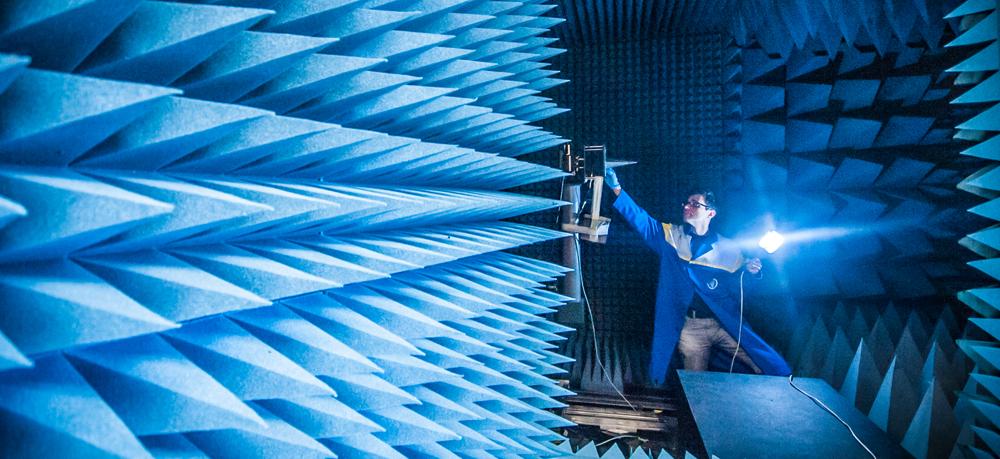 The Carlos III University of Madrid (UC3M) is committed to the improvement of society through teaching of the highest quality and cutting-edge research, according to the strictest international guidelines. The Polytechnic School of UC3M (EPS) seeks to improve society by providing comprehensive quality teaching and developing advanced research in the areas of engineering. With an offer of bachelor and postgraduate degrees in Leganés, Colmenarejo and in the new campus of Puerta de Toledo (Madrid), EPS aspires to excellence in all its activities, with the aim of becoming one of the best engineering universities in Europe.
EPS stands out for the horizontal conception of Engineering, where by its various branches are taught together and not in isolation, providing a more complete training to future engineers. This School combines both a cross sectional and an international approach. The School model is designed specifically to allow experts in different areas of knowledge to cooperate in the training of professionals who increasingly need to integrate various skills, in order to be truly multidisciplinary. Internationalization is required, since large engineering projects are global and do not include borders. The international vision is promoted by a curriculum, for all the engineering degrees, which is totally or partially (50%) taught in English.

EPS has an experience of over 10 years in this type of education, as well as a powerful exchange program with the best European and world universities. This has a positive impact in the high percentage of employment of each year recent graduates in engineering in the UC3M. EPS also has agreements with many companies for students to go through training programs during their studies and to achieve a first working experience.
Moreover, UC3M has a Science and Technology Park, working with the EPS and the various research groups, that channels the technological offer of the same to many companies. The Park has a business hub that promotes entrepreneurship experiences in the EPS.
UC3M develops specific programs in order to attract and retain talent, of teachers and researchers of high international prestige, as well as to attract young researchers with a promising future to start their career in UC3M or to attract the best national and international students to perform the Postgraduate studies at the UC3M.
The EPS integrates Bachelor and Master Curricula, coordinating skills and faculty, thus offering Bachelor and Master degrees in the fields of Industrial Engineering, Telecommunication, Computers, Aerospace and Biomedical Engineering.
The Engineering School of UC3M stands out in several international rankings, such as the QS, in the fields of engineering, among the top 200 universities in the world or within the top 40 universities with less than 50 years.
To achieve excellence in teaching and research, The Polytechnic School UC3M has an infrastructure of laboratories and computer rooms with state-of-the-art-equipment. Classrooms are adapted to small teaching groups, with the aim of encouraging the participatory and dynamic teaching model, stipulated by the European Higher Education Area.

Degrees in Engineering UC3M
Degree in Aerospace Engineering (Leganés. only taught in English)
Degree in Biomedical Engineering (Leganés. only taught in English)
Degree in Electrical Engineering (Option Leganés. Bilingual)
Degree in Industrial Electronics and Automation (Leganés. Bilingual Option)
Degree in Energy Engineering (Leganés. only taught in English)
Degree in Computer Engineering (Leganés and Colmer. Bilingual Option)
Degree in Mechanical Engineering (Option Leganés. Bilingual)
Degree in Audiovisual Systems Engineering (Option Leganés. Bilingual)
Degree in Communications Systems Engineering (Option Leganés. Bilingual)
Degree in Industrial Technology (Leganés. bilingual Option)
Degree in Telecommunications Technology (Leganés. bilingual Option)
Telematics Engineering (Option Leganés. Bilingual)
Double Degree
Double Degree in Computer Science and Business Administration (Colmenarejo)