International Student Associations
International Student Associations
Erasmus Students Network (ESN)
Erasmus Student Network (ESN) es una organización de estudiantes internacionales sin ánimo de lucro para la comprensión de la cultura y el desarrollo individual siguiendo el principio de Estudiantes Ayudando a Estudiantes.
Board of European Students of Technology (BEST)
La asociación BEST pretende ser el vínculo unión entre estudiantes de tecnología, empresas y universidades. Para ayudar a los estudiantes al desarrollo de capacidades que les permitan trabajar en un ambiente internacional.
Asociación para las Naciones Unidas y el Derecho Internacional (ANUDI)
La idea de crear esta Asociación surgió de un grupo de estudiantes de la Universidad Carlos III de Madrid que, tras una maravillosa experiencia como participantes en un Modelo de Naciones Unidas quisieron extender su interés y compartir sus inquietudes sobre las Relaciones Internacionales.
Asociación de Estudiantes Chinos (AECUC3M)
La asociación promueve el intercambio, la ayuda y el desarrollo de actividades entre los estudiantes chinos de la UC3M.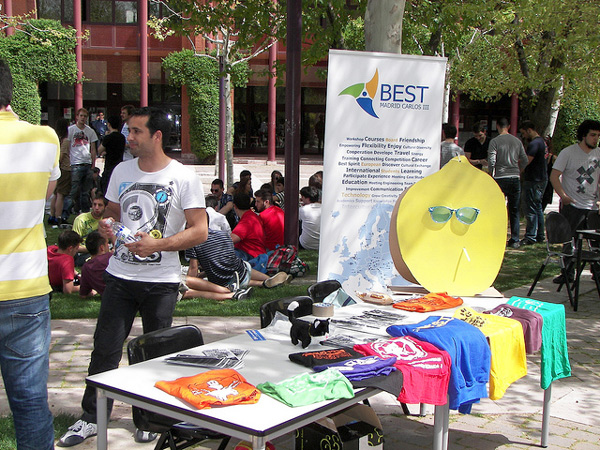 Estas asociaciones prestan un importante apoyo a los estudiantes internacionales, especialmente en las primeras semanas de su estancia en Madrid.