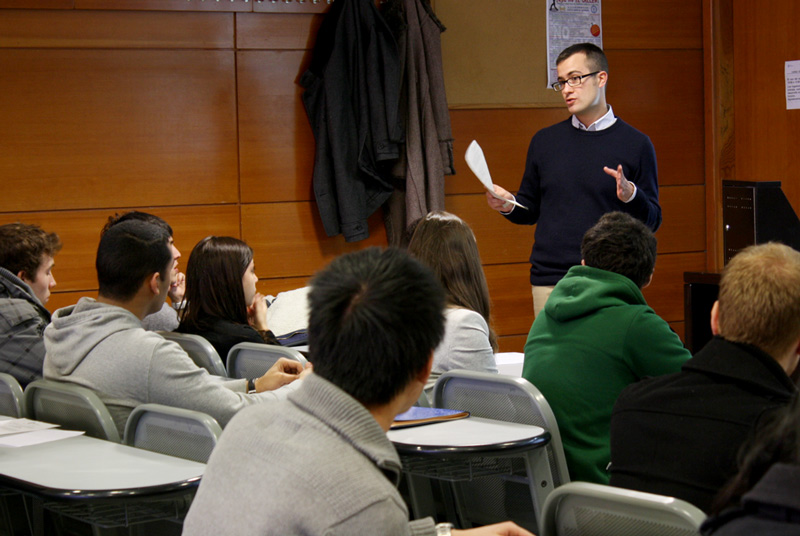 The UC3M has 627 permanent teaching staff (full professors, professors and senior lecturers) and a further 1,112 associate doctoral lecturers.
32.3% of permanent staff members and 34% of associate doctoral lecturers are women.
13% of professors are foreigners.
Source: UC3M Financial and Management Report for 2013, approved by the Governing Council and the Social Council on 27 June 2014.
Over 81% of our teaching and research staff are under 50 years of age. In terms of the age of its teaching staff, the UC3M is the second youngest public university in Spain.
Source: CyD Foundation. Report on Spanish universities, regional perspectives 2014.
Focus on Research
UC3M lecturers have the highest proportion of research results evaluated favourably by the Ministry of Education out of all Spanish universities (six-year research periods recognised out of those available).
Source: National Evaluation Commission on Research Activity (CNEAI). Ministry of Education, 2009.
UC3M ranks third in productivity in the U-ranking for Spanish Universities.
Source: 2016 ISSUE Ranking of the U-Ranking project, carried out by the Fundación BBVA and the Instituto Valenciano de Investigaciones Económicas- Ivie (Valencia Institute for Economic Research).