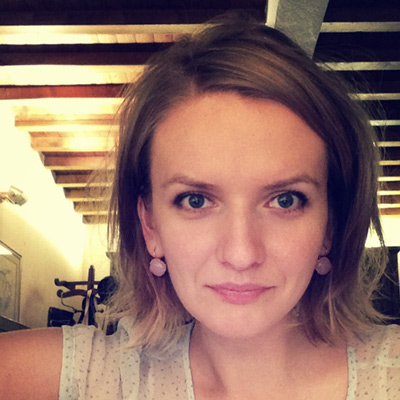 Migle Laukyte
Doctorate from:<
University of Bologna, Italy
Department at UC3M:
Private Law
E-mail: migle.laukyte@uc3m.es
CONEX Fellow from 14/09/15 to 30/06/2019
Project:
ALLIES: Artificially InteLLigent EntitIES: Their Legal Status in the Future
Many commentators see a bright future for artificial intelligence (AI), but the more specific discussion about its social and legal status has yet to be fully addressed. The aim of this project is in particular to see (a) what solutions have historically been developed when the legal establishment has been challenged by entities previously without legal recognition, most notably corporations, and (b) whether these solutions could still work with AIs. To this end I look at the legal precedents that have been developed in dealing with corporations, and then I construct a conceptual framework within which to answer two questions: Can we figure out a way to deal with AI by looking to the legal world we have already constructed for corporations? And what analogies can be drawn between corporations and AI as a basis for ascribing rights to AI in the future?
CV:
Migle Laukyte (1981) earned her Ph.D. at the University of Bologna (Italy) with a dissertation on the current and future legal regulation of intelligent computer programs. She was then awarded a postdoctoral research fellowship at CIRSFID (Interdepartmental Center for Research in the History, Philosophy, and Sociology of Law and in Computer Science and Law) at the Bologna University School of Law, where she further developed the legal study of AI-related topics and became an assistant editor of A Treatise of Legal Philosophy and General Jurisprudence (Springer). Last three years she has spent in Florence (Italy) at the European University Institute (EUI), doing research as a Max Weber Postdoctoral Fellow (2012-14), with a focus on the legal challenges arising in connection with AI, and then as a research associate at the Law Department of EUI, where she worked on the European project ALIAS (Addressing Liability Impact of Automated Technologies).
Responsible for the activities, web site and annual conference of the academic unit DERTECNIA (Human rights, Diversity and New Technologies).
Publications
2018 "Against Human Exceptionalism: Environmental Ethics and Machine Question." In On the Cognitive, Ethical, and Scientific Dimensions of Artificial Intelligence, ed. M. V. D'Alfonso and D. Berkich. Dordrecht: Springer (forthcoming).
2018 "Robots y Sanidad" (Robots and Healthcare). In Derechos Digitales de los Ciudadanos, ed. T. de la Quadra-Salcedo and J. L. Piñar Mañas (forthcoming).
2018 "El Ingeniero Ético" (Ethical Engineer): on book "Ethical Engineer: Contemporary Concepts and Cases" (R. McGinn), Observatorio de las Ideas, 64-65: 35–40.
2017 with M. Feliu and A. Zornoza, "Robótica y Derecho de Consumo" (Robotics and Consumer Law). E-book, ISBN: 978-84-451-3679-9. Madrid: Comunidad de Madrid.
2017 "Legal Personhood and Autonomous Weapons." Compendium Autonomy in Future Military and Security Technologies: Implications for Law, Peace and Conflict, available at "Technology, Terrorism, and Armed Conflict in the 21st Century" (https://ttac21.net/2017/11/10/autonomy-in-future-military-and-security-technologies/)
2017 "Artificial Agents among Us: Should We Recognize Them as Agents Proper?" Ethics and Information Technology, Special Issue Ethics and Social Robots – Part 2, 19(1): 1–17. Doi: 10.1007/s10676-016-9411-3. Available as ´Online First´ since Sept. 2016.
Teaching at UC3M
Since 2017: Course "Artificial Intelligence for Humanities," first Semester for the degree of journalism at the Faculty of Humanities, second semester for law and economics degree at the Faculty of Social and Legal Sciences.
May 2018: seminar on Humans Rights, Indigenous Rights and Internet at the Masters Program "Expert on Indigenous People."
Abril 2018: With M. D. Sanchez Galera "Law of XXI Century: Sustainability, Environment, Robotics and Artificial Intelligence," 2 day workshop for the high school students, Program 4 Eso+Empresa
Febr. - March 2018: Three Seminar Course "Human Rights Online", "Bartolomé de las Casas" Human Rights Institute: 21 Feb.: Privacy Online; 28 Feb.: Right to Connect and Right to Disconnect; 7 March: Updating Human Rights Online.
Febr. 2017: Seminar "Artificial Intelligence and Legal Aspects of Robotics" at the Master Program in Telecommunications, Data Protection, Audiovisual and Information Society Law.
AA 2017-2018: Co-teaching at the course "Commercial Law" for International Relations and Business Administration degree.
Teaching in Other Universities
Febr.-March 2019, Sweden: Teaching classes on AI and Law, eLearning, and Legal Knowledge Management at Global Legal Research and Information Management (GRiM) Winter School, University of Stockholm.
December 2018, Germany: "AI and Law: the Case of Robots" and "Automated Car Driving" (4.5 hours) within the Module C2 "Logic and Legal Argumentation. Inferencing in Law and AI" as part of the LLM Master Program on Legal Theory organized by The European Academy of Legal Theory at The Goethe University of Frankfurt.
Invited Talks
"Law, Legal Personhood and Artificial Intelligence" (in Spanish) at the PhD seminar of the Law Department of University of Sevilla (Spain), April 29, 2019
"Legal Questions on Artificial Intelligence" (in Spanish) at the informal seminar organized by Planning and Learning Research Group (Department of Informatics) of Carlos III University of Madrid (Spain), November 23, 2017.
"Privacy and Artificial Intelligence" at the Gregorio Peces-Barba Conference, Istituto Derechos Humanos Bartolomé de las Casas, Carlos III University of Madrid (Spain), April 26, 2017.
Participation in a public roundtable "Are We (Becoming) Anthrobots?" at the University of Edinburgh (UK), March 21, 2017.
"Corporate agency and contemporary debates about Artificial Intelligence" at the Workshop "Intellectual history and artificial decision-making," at the Leverhulme Centre For the Future of Intelligence, University of Cambridge, UK, March 20, 2017.
"On the Autonomy for Autonomous Weapons" at the Seminar"Autonomy applied to Lethal Autonomous Weapons: Inderdisciplinary Approach" at the University of Barcelona (Spain), February 27, 2017.
Organized Conferences
Conference Presentations
Member of the scientific committee of the AI and Law track at the 19th EPIA Conference on Artificial Intelligence, Vila Real, Portugal, September 3-6, 2019.
"AI as a Legal Person" at the 17th International Conference on Artificial Intelligence and Law (ICAIL 2019), Cyberjustice Laboratory, University of Montreal (Canada), June 17-21, 2019.
"Stairway to Personhood: People, Corporations and AI" at the "AI: Law and Policy Conference," The Hebrew University of Jerusalem and University of Haifa (Israel), November 26-27, 2018
"Human Rights and Nonhuman Corporations: Fighting the Stereotype and Changing the Paradigm" at the AHRI (Association of Human Rights Institutes) 2018 Conference "Renewing Rights In Times of Transition: 70 Years of the Universal Declaration of Human Rights," University of Edinburgh Law Shool (Scotland), September 7-8, 2018.
"Non Human Rights" at The 9th Beyond Humanism Conference, John Cabot University (Italy), July 19-21, 2017.
"Differently Human: Anthrobots and Us" at the workshop "Anthrobotics: New Perspectives on Social Automata and Techno-Social Cognitive Systems," University of Edinburgh (UK), March 21, 2017.
Reviewer for
International Journal of Law and Information Technology (Oxford University Press).
Journal "Derechos y Libertades" (Dykinson, Spain).
Journal of Posthuman Studies: Philosophy, Technology, Media (Penn State University Press, USA).
Membership :
Since 2018 Member of the European AI Alliance.
Since 2017 Member of research group "Human Rights, the Rule of Law and Democracy".
Since 2017 Member of Academic Unit "Human Rights, Disability and Technologies".