Jacobo García Álvarez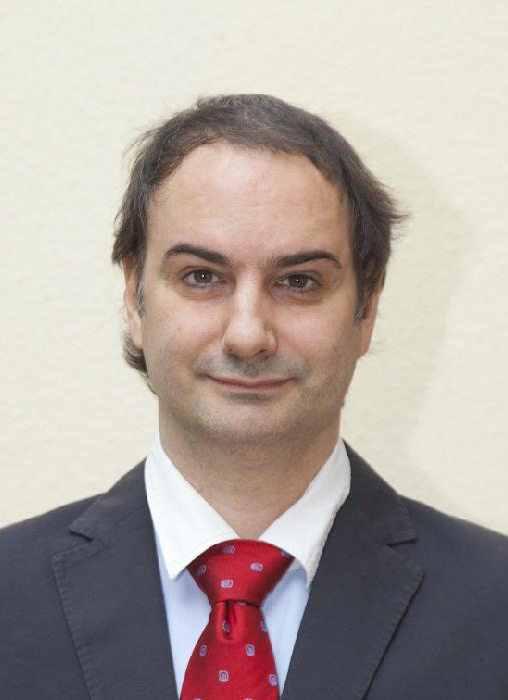 Professor Jacobo García Álvarez
Dr. Jacobo García-Álvarez is Professor of Human Geography at the Carlos III University of Madrid
(UC3M), which he joined in 2003. He was formerly Adjunct Professor at the Autonomous University of
Madrid, where he earned his Bachelor's degree in Geography and History (1995), obtaining the National
Graduation Award (Ministry of Education – Government of Spain), as well as his PH.D. (2000), awarded
with the University's Extraordinary Doctorate Prize and the Spanish Royal Academy of Doctors Humanities Research Prize. He has taught (as visiting professor) and completed research stays at several European and American universities and higher education institutions, such as the University of California at Los Angeles, in the US; the University of Pau and the École des Hautes Études en Sciences Sociales at Paris, in France; the University of Utrecht, in the Netherlands; the University of Oulu, in Finland; the University of Porto, in Portugal; the Metropolitan Autonomous University, at Mexico City; and the National University of Comahue at Neuquen, in Argentina, among others.
His research work has focused on the fields of History of Geography, Regional Geography, Historical
Geography and Political Geography, with special attention to politico-administrative divisions, boundary-
making processes and territorial identities and ideologies in Spain. In 2011 he won the UC3M Social
Council Excellence Award for Young Researchers in the Humanities; and since 2012 he coordinates the
History of Geography, Historical Geography and Political Geography Research Group at the UC3M "Julio Caro-Baroja" Institute of Historiography, currently made up of 15 members from 7 different countries. He has chaired the Commission on the History of Geography within the International Geographical Union and the International Union of History of Science and Technology (2008-2016) and Directed the School of Graduate Studies in Humanities and Communications at the UC3M (2013-2019). He is currently Codirector of the Master in Geopolitics and Strategic Studies (2018-present) and Deputy Vice-President for Studies at the same University (2019-present).