José Manuel Sánchez Pena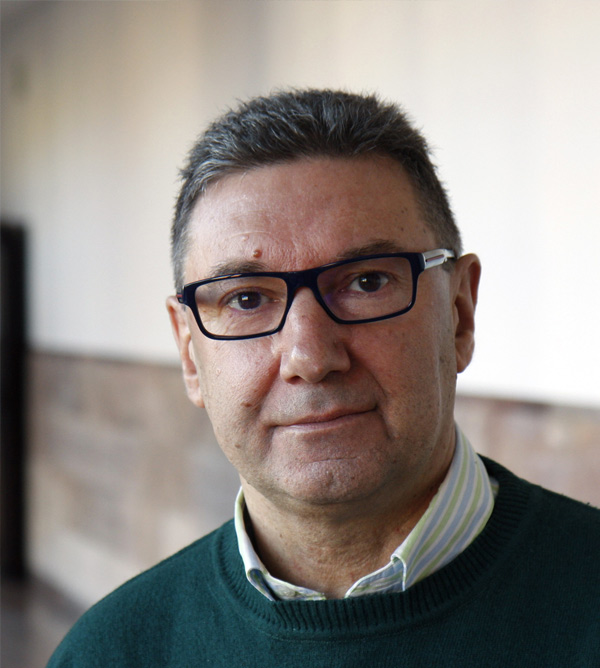 Professor José Manuel Sánchez Pena
José Manuel Sánchez Pena is Professor of Electronic Technology at Carlos III University of Madrid. Visiting Researcher at the University of Exeter (UK) in 1994-95 in the Department of Physics. Founder and director of the Displays & Photonic Applications Group (1998-present) and Deputy Director of the Electronic Technology Department (2015-actualiidad). Deputy Director and Head of Research and Transfer of the Spanish Center of Subtitling and Audio Description (CESyA) dependent on Real Patronato sobre Discapacidad (2005-present). His main research topics are electro-optical devices, sensors, advanced electronic instrumentation and photonic technologies for the disability. He is co-author of 118 articles in indexed international journals (JCR) and more than 240 communications in International and National Congresses, as well as 8 patents (4 of them in exploitation and 4 with PCT coverage) and 4 software registrations (3 in exploitation) , 6 brand registrations in exploitation as well as 1 utility model. He led 23 competitive international and national projects and 22 contracts with companies and public institutions. He is Director of the Indra-Adecco Foundation Chair -UC3M In Assistive Technologies (20 14-2020) and has been Co-Director of the EADS-Adecco Foundation Chair-UC3M for the employment of people with disabilities in aeronautical environments (2012-14). He has supervised 9 PhD theses, 2 of them with an international doctorate mention. He was a recipient of numerous awards and mentions (individual as well as collective as a research head of CESyA): "Subtitle Glasses for Hearing-impaired" has been selected by TIME Magazine (USA) as The Best Inventions Of The Year 2007 worldwide in the Entertainment section ; (ii) "Accessibility System for Hard of Hearing People in Educational Environments" received a Special Mention (Finalist) in the ACCESS IT Awards (London, 2008); (iii) "Multidevice System for Educational Accessibility of Hearing-Impaired Students" was a finalist in the 7th International Competition of Ph.D. Students on Research in Technology-Based Education Area (IASTED'08 ); (iv) Accessibility Award of the XVIII AICE Awards granted by the Federation of Associations of Cochlear Implants of Spain for their work in the field of communication accessibility; (v) 2016 Cermi.es Award in the category of Universal Accesibility-Vodafone Foundation, among others.
He has been Chairman and a member of the organizing and program committees of many international congresses in the field of Photonics and the Audiovisual Accessibility. Co-founder of APTENT S.L., and Liphi Technologies S.L., both UC3M spin-offs.
He is a Senior Member of the IEEE and a member of the ILCS and SPIE. Collaborating Member of the AEI (before for ANEP) from 2014 to 2019 in the Photonics-TEC panel. He has served on multiple academic and evaluation commissions for national agencies (UNIBASQ, ACAP) and international (Natural Sciences and Engineering Research Council of Canada). He has been recognized for 5 six-year periods of research (5 SEXENIOS) as well as 1 for transfer (1 SEXENIO TRANSFERENCIA) by the CNEAI and 6 teaching five-year terms (6 QUINQUENIOS) by the UC3M. Member of the Governing Council and the Social Council of the UC3M (2014-current).