Juan Manuel Molera Molera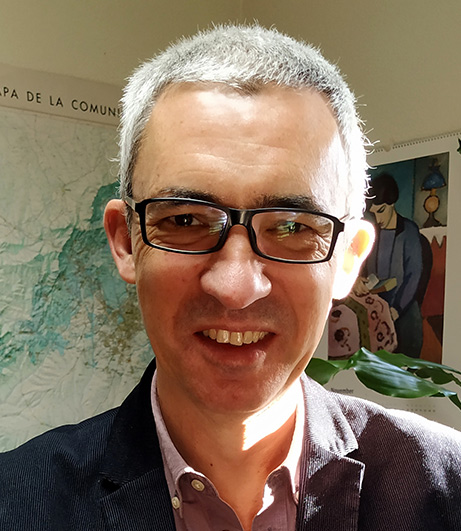 Professor Juan Manuel Molera Molera
Juan Manuel Molera Molera is Bachelor in Physics from the Complutense University of Madrid (1984) and Ph.D. in Physics from the University of Pennsylvania (USA) (1990). He was a Postdoctoral fellow at the Institute for the Structure of Matter of the CSIC. Later he joined the Universidad Carlos III de Madrid in the Department of Mathematics. He is currently Professor and develops his teaching activity in various Undergraduate and Postgraduate subjects in the area of ​​Mathematics.
His research activity has focused on Matrix Analysis and Linear Numerical Algebra. His research is published in international scientific journals and he has participated in the dissemination of the results in International Congresses.
He is currently the Deputy Vice Rector for University Access.