Becas Fundación "la Caixa" para cursar estudios de postgrado
Becas Fundación "la Caixa" para cursar estudios de postgrado
Application data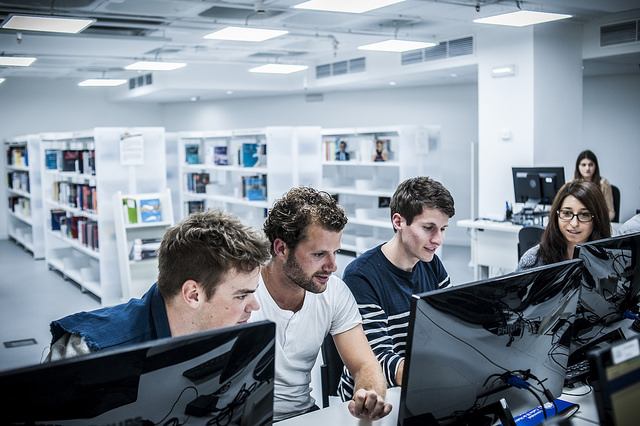 Recipients

Master's students. Last-year students and graduates

Convening Entity

Public or Private Entities. Fundación la Caixa

Type of financial assistance

Financial aid/scholarship or grant

Purpose

Scholarship and financial aid for study

Current status

Closed deadline

Application deadline

Hasta el 01/02/2023
Becas para cursar estudios de postgrado (máster o doctorado) en universidades del Espacio Europeo de Educación Superior (EEES), América del Norte y la región de Asia-Pacífico.
Number of scholarships available
80 becas.
La beca cubre:
Matrícula en la universidad en que haya sido admitido el becario, sin límite de importe.
Dotación mensual, según el país en el que se cursen los estudios.
Otros conceptos incluidos dentro de la dotación económica de la beca (consultar la base 2 del texto completo de la convocatoria).
Nacionalidad: las personas solicitantes deben tener la nacionalidad española o bien la portuguesa.
Poseer un título superior obtenido entre enero de 2014 y julio de 2023 en una universidad ubicada en España o en Portugal. Se entiende que los estudios han finalizado una vez superados todos sus créditos y cuando el único requisito restante para poder solicitar la expedición del título es la aprobación de la memoria, tesis, tesina o proyecto de fin de estudios, en los casos en que así se exija.
Conocimiento de idiomas: todos los candidatos deberán acreditar el conocimiento de una lengua extranjera (consultar los certificados requeridos en el texto de la convocatoria).
Consultar el resto de requisitos en la base 3 del texto completo de la convocatoria.
Establecida en la base 4 del texto de la convocatoria.
Application and forms
El plazo de solicitud finaliza el 1 de febrero de 2023 a las 14 horas (hora España peninsular).
Los candidatos deberán realizar su solicitud por internet, a través de la aplicación de solicitudes disponible en el apartado de becas de la web de la Fundación "la Caixa".
La solicitud deberá estar cumplimentada íntegramente en inglés.
Complete terms and conditions
More information
Legal warning