Becas Fundación Universia para estudiantes con discapacidad
Becas Fundación Universia para estudiantes con discapacidad
Application data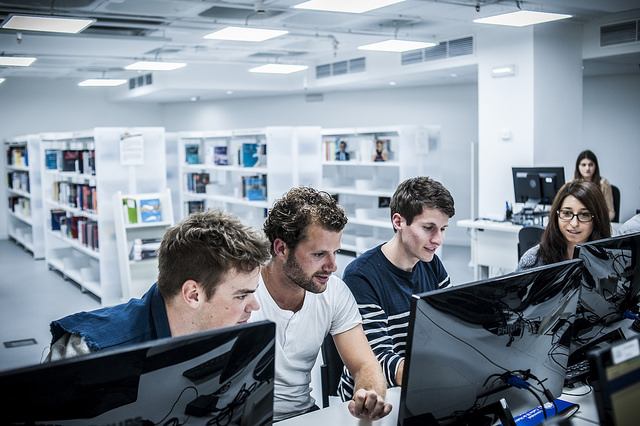 Recipients

Undeclared studies

Convening Entity

Public or Private Entities. Fundación Universia

Type of financial assistance

Financial aid/scholarship or grant

Purpose

Persons with disabilities

Current status

Closed deadline

Application deadline

Hasta el 18/04/2022
Programa de becas diseñado y promovido por la Fundación Universia con la finalidad de fomentar la inclusión socio-laboral de las personas con discapacidad, contribuyendo a hacer efectivo el principio de igualdad de oportunidades a través de una educación inclusiva.
Number of scholarships available
100 becas.
Importe individual de 1.000 € por beca, para que cada estudiante elija la formación superior de calidad que más se adecúe a sus necesidades formativas y a sus preferencias profesionales, respetando la vocación y motivación individual de cada persona.
Estudiantes españoles o extranjeros residentes en España que:
Acrediten tener un grado de discapacidad igual o superior al 33%.
Se encuentren matriculados, durante el curso 2021/2022, en algunos de los programas formativos expuestos a continuación:

Grado Universitario
Máster Universitario
Doctorado
Títulos propios universitarios
Cursos de especialización superiores o cursos de experto universitario
Idiomas. Si bien para esta formación se exigirá que el solicitante sea estudiante o egresado de una enseñanza superior.
Consultar el resto de programas formativos en el apartado III del texto completo de la convocatoria.
Los programas formativos podrán realizarse en cualquier institución de enseñanza superior, ya sea pública o privada, a nivel nacional o internacional, así como en academias y centros de formación.
Application and forms
Plazo de solicitud: desde el 14 de marzo al 18 de abril de 2022.
Complete terms and conditions
More information
Legal warning