Beca de formación en tareas relacionadas con el Derecho constitucional comparado y la actividad internacional del Tribunal Constitucional
Beca de formación en tareas relacionadas con el Derecho constitucional comparado y la actividad internacional del Tribunal Constitucional
Application data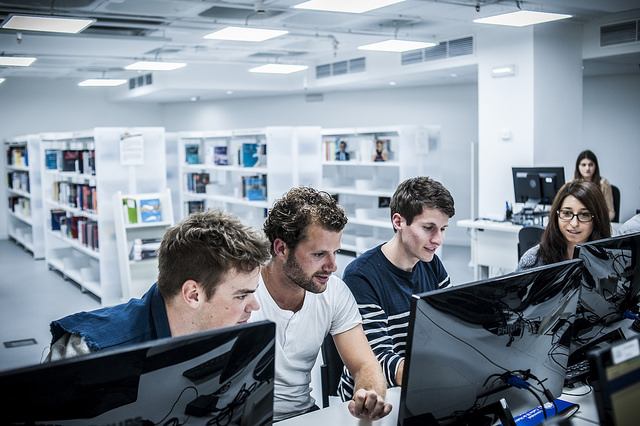 Recipients

Master's students. Last-year students and graduates

Convening Entity

Public or Private Entities. Tribunal Constitucional

Type of financial assistance

Financial aid/scholarship or grant

Purpose

Training/Internship

Current status

Award decision made

Application deadline

Hasta el 15/03/2019
La formación teórico-práctica en tareas relacionadas con el Derecho constitucional comparado y la actividad internacional del Tribunal Constitucional.
Number of scholarships available
1 beca de formación.
1.150 euros brutos mensuales.
Estar en posesión del título de licenciado o graduado en Derecho o Relaciones Internacionales.
Poseer conocimientos de inglés o francés (nivel B2 del Marco Común de Referencia para Lenguas).
Haber finalizado los estudios para la obtención del título universitario con posterioridad al 1 de enero de 2014.
No padecer deficiencias físicas, mentales, intelectuales o sensoriales que impidan, incluso con la ayuda de ajustes razonables de accesibilidad, la realización efectiva de las prácticas, ni haber sido separado, mediante expediente disciplinario, del servicio del Estado o de cualquier entidad de carácter público.
No hallarse incurso en ninguna de las circunstancias recogidas en el artículo 13.2 de la Ley 38/2003, de 17 de noviembre, General de Subvenciones.
No haber sido beneficiario de una beca en el Tribunal Constitucional con el mismo objeto.
Méritos preferentes: consultar base tercera, apartado 2 del texto de la convocatoria.
Establecida en la base 4.2 del texto de la convocatoria.
Application and forms
El plazo de solicitud finaliza el 15 de marzo de 2019.
Las solicitudes se ajustarán al modelo que se publica como anexo 1 del texto completo de la convocatoria, que estará disponible en la dirección web www.tribunalconstitucional.es
Complete terms and conditions
More information
Legal warning