Becas Elena Pessino Gómez del Campo para estudiantes con diversidad funcional
Becas Elena Pessino Gómez del Campo para estudiantes con diversidad funcional
Application data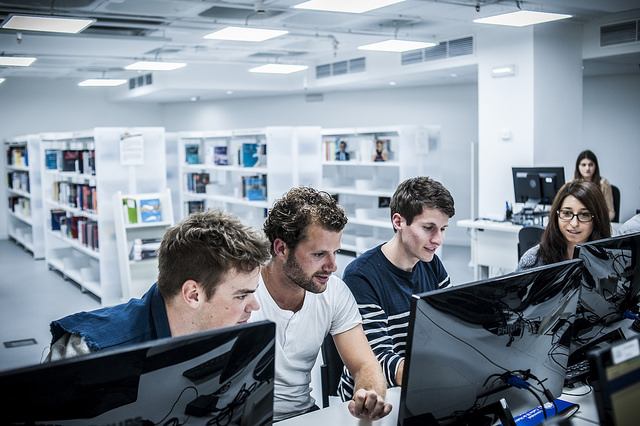 Recipients

Undergraduate students

Convening Entity

Public or Private Entities. Fundación Canis Majoris

Type of financial assistance

Financial aid/scholarship or grant

Purpose

Persons with disabilities

Current status

Closed deadline

Application deadline

Hasta el 13/12/2019
Convocatoria de becas destinadas a estudiantes con diversidad funcional con el fin de proporcionar una ayuda económica a todos aquellos estudiantes que, como consecuencia de su diversidad funcional, requieren la adquisición de ayudas técnicas para la consecución de sus objetivos académicos, para el desplazamiento a las facultades, la adquisición de material didáctico y/o para la formación complementaria a sus estudios principales.
Number of scholarships available
11 becas para estudiantes:
9 renovaciones
2 becas nuevas
Para poder optar a una de las becas, los estudiantes con un grado de diversidad funcional igual o superior al 33% han de estar matriculados en alguna universidad de la Comunidad de Madrid en al menos 24 créditos de alguno de los estudios establecidos en la convocatoria. Los alumnos que vayan a disfrutar durante este curso académico de una beca del Programa Erasmus podrán solicitar la beca Elena Pessino Gómez del Campo siempre que se hayan matriculado en al menos 24 créditos en una universidad del Espacio Europeo de Educación Superior (EEES).
Establecida en el apartado 6 del texto completo de la convocatoria.
Application and forms
Plazo de solicitud del 27 de noviembre al 13 de diciembre de 2019.
El formulario de solicitud está disponible en la web de la Fundación Canis Majoris (www.canismajoris.es)
Complete terms and conditions
More information
Legal warning