Programa de becas parciales en State University of New York (SUNY)
Programa de becas parciales en State University of New York (SUNY)
Application data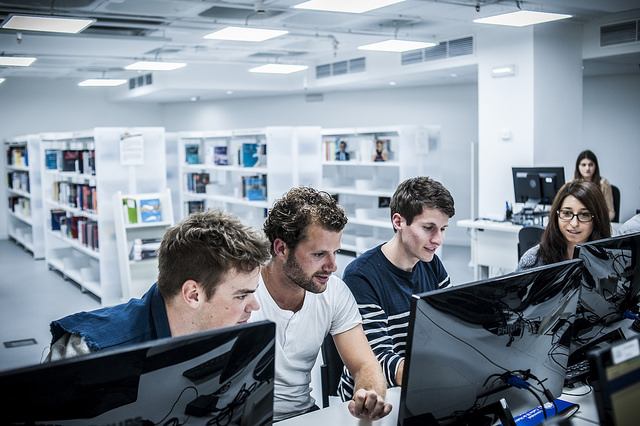 Recipients

Master's students

Convening Entity

Public or Private Entities. State University of New York (SUNY)

Type of financial assistance

Financial aid/scholarship or grant

Purpose

Scholarship and financial aid for study. Languages

Current status

Closed deadline

Application deadline

Hasta el 22/09/19
Los programas son ofrecidos en State University of New York (SUNY) - Albany o New Paltz, institución con interés de atraer alumnos de diferentes partes del mundo.
El objetivo de estos programas es ofrecer la oportunidad de profundizar en el área de administración, idioma inglés y realizar una experiencia internacional en el ámbito empresarial de los Estados Unidos.
En este momento, están abiertas las convocatorias para enero o julio 2020 y enero o julio 2021, para los siguientes programas:
Marketing and Value Management - MVM
Competitive Project Management – CPM
Corporate Financial Management – CFM
Strategic Thinking – ST
Business English-First Lessons – BEFL
Incluye módulo gratuito de half day Business English, con los programas temáticos.
Se realizarán visitas a empresas de la región y una visita opcional a la Organización de las Naciones Unidas (ONU) en New York.
Number of scholarships available
45 becas parciales de estudio.
Tres semanas en los meses de enero o julio en New York.
Idioma: No hay examen de validación, pero el buen acompañamiento de las clases requiere validación mínima del nivel intermedio de inglés.
State University of New York (SUNY) - Albany o New Paltz
Certificación: Certificado de participación - emitido por la institución extranjera; verificar en su universidad la validez de los documentos "Program Syllabus" y "Transcript of Records", para la homologación de créditos o materias de su carrera de estudio.
Application and forms
El plazo de presentación de solicitudes finaliza el 22 de septiembre de 2019.
Proceso selectivo para becas de estudios: los candidatos deben registrarse a través del formulario de inscripción o escribiendo a Laura Bernal por medio del correo electrónico laura.bernal@ibs-americas.com y solicitar el application form antes del fin del plazo establecido. Después de enviado el application por la parte del alumno remitiremos el formulario para el análisis en la universidad receptora, que considerará el nivel de inglés, documento probatorio de estudios y redacción en inglés.
More information
Testimonios de estudiantes que ya realizaron algunos de nuestros programas:
Legal warning