Becas de excelencia AVENIR 2019-20 destino Francia
Becas de excelencia AVENIR 2019-20 destino Francia
Application data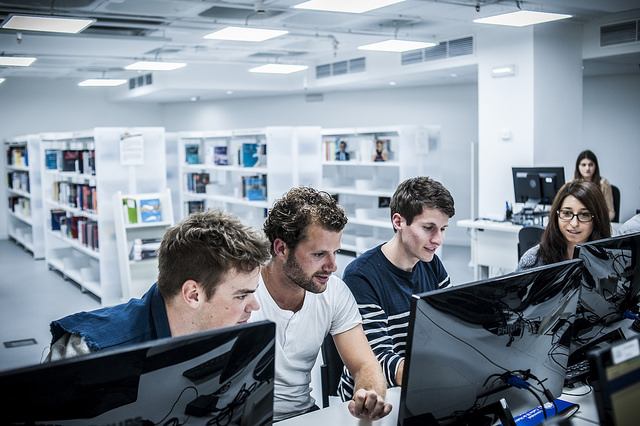 Recipients

Undergraduate students. Master's students. Last-year students and graduates

Convening Entity

Public or Private Entities. Embajada de Francia en España

Type of financial assistance

Financial aid/scholarship or grant

Purpose

Scholarship and financial aid for study. Academic Excellence. Training/Internship. Mobility and Exchanges

Current status

Closed deadline

Application deadline

Hasta el 17/05/2019
Programa de becas de estudios y de prácticas en Francia que fomenta la movilidad internacional estudiantil, la colaboración franco-española y la inserción profesional de jóvenes de Francia y España. Estas becas están destinadas a estudiantes españoles y franco-españoles.
La Embajada de Francia en España, en colaboración con la Asociación Diálogo, se asocia a empresas y establecimientos de enseñanza superior con el fin de lanzar la convocatoria de solicitudes para el curso universitario 2019-20.
Number of scholarships available
Para esta edición se proponen como mínimo 45 becas de estudios y de prácticas:
Embajada: 8 becas
2 Universidades: 8 becas
8 Grandes Escuelas: 25 becas como mínimo
4 Empresas: 4 becas
El importe individual puede alcanzar hasta los 10.000€, dependiendo de la beca o práctica.
Las becas de estudios darán lugar a la obtención del estatuto de Becario de Cobertura Social (Boursier de Couverture Sociale - BCS). Este estatuto permite acceder con mayor facilidad al alojamiento CROUS en Francia y obtener una cobertura social completa.
Nacionalidad española o franco-española
Nivel B2 mínimo en Francés (TCF, DELF-DALF) o en Inglés (según el perfil de las becas)
Declaración fiscal del año anterior de los padres o tutores legales
Curriculum Vitae
Inscripción obligatoria en el establecimiento de destino, a título individual (en su página web)
Application and forms
El plazo de solicitud finaliza el 17 de mayo de 2019.
El formulario de inscripción se encuentra en la página web www.dialogo.es
Complete terms and conditions
More information
Legal warning