Programa CICERONE- Prácticas de laboratorio en el CNIC
Programa CICERONE- Prácticas de laboratorio en el CNIC
Application data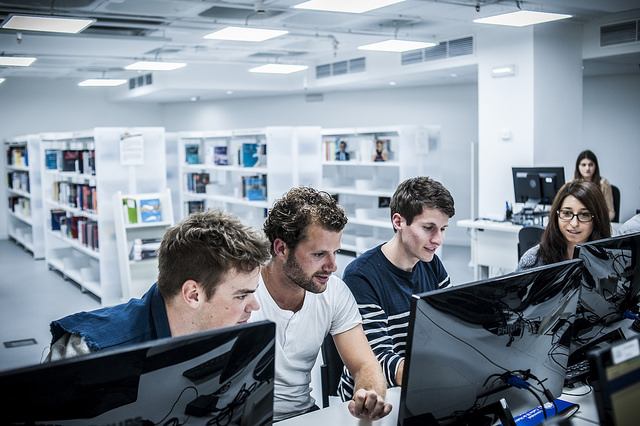 Recipients

Master's students. Last-year students and graduates

Convening Entity

Public or Private Entities. Centro Nacional de Investigaciones Cardiovasculares (CNIC)

Type of financial assistance

Traineeship/internship

Purpose

Training/Internship

Current status

Closed deadline

Application deadline

Hasta el 15/04/2019
Programa de prácticas con el objetivo de acercar la investigación biomédica a los estudiantes de Máster y de los últimos cursos de un Grado universitario de Biomedicina (Medicina, Biología, Biotecnología, etc.) o áreas relacionadas con este campo (Física, Química, Ingeniería, etc.) mediante estancias de 6 semanas en el Centro Nacional de Investigaciones Cardiovasculares (CNIC) para la realización de prácticas.
Number of scholarships available
Un máximo de 29 plazas para el programa de formación CICERONE-2019.
Una subvención económica de 1.500 €.
Las prácticas deberán desarrollarse entre el 1 de julio y el 30 de septiembre de 2019. Las prácticas tendrán una duración de 240 horas efectivas de formación en un periodo de 6 semanas.
Ser estudiante universitario, de cualquier nacionalidad, cursando estudios de Grado, licenciatura o Máster relacionados con las ciencias biomédicas o áreas relacionadas con este campo (física, química, ingenierías).
Tener aprobados el 50% de todos los créditos de Grado el día 20 de marzo de 2019. El alumno debe poder de acreditar mediante documento oficial tener el número de créditos necesarios en la fecha anteriormente indicada.
Poseer una nota media de los créditos cursados (tanto de Grado como de Máster) igual o superior a 8 en escala 1-10 (ver base V del texto completo de la convocatoria).
Application and forms
El formulario de solicitud deberá ser cumplimentado y enviado exclusivamente a través de la página web del CNIC.
La fecha límite para la recepción del formulario de solicitud y los documentos adjuntos indicados en la base V, es el 15 de abril de 2019.
Complete terms and conditions
More information
Legal warning