Beca Juan March Servera 2019-2020
Beca Juan March Servera 2019-2020
Application data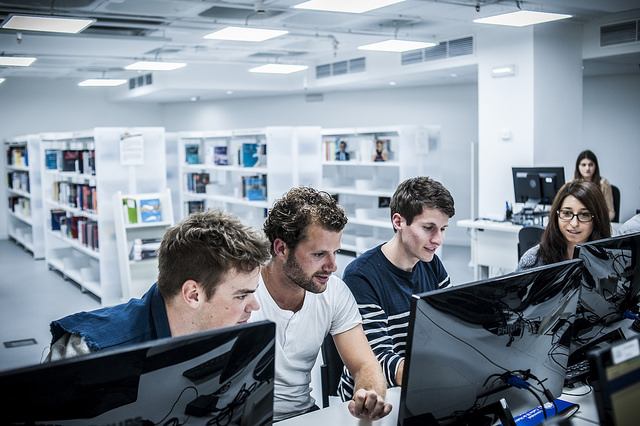 Recipients

Master's students. Last-year students and graduates

Convening Entity

Public or Private Entities. Fundación Juan March

Type of financial assistance

Financial aid/scholarship or grant

Purpose

Scholarship and financial aid for study

Current status

Closed deadline

Application deadline

Hasta el 08/04/2019.
La Cátedra Juan March Servera, creada a raíz del acuerdo entre la Universidad Carlos III de Madrid y la Fundación Juan March para la constitución del Instituto Carlos III-Juan March de Ciencias Sociales, ofrece una beca Juan March Servera para la realización del Máster en Ciencias Sociales en la Universidad Carlos III de Madrid, curso 2019/2020.
Number of scholarships available
1 beca.
15.000 euros (brutos) por año.
Dos años (curso 2019/20 y 2020/2021). La beca correspondiente al segundo año puede ser suspendida si el estudiante no supera uno o más cursos durante el primer año del Máster. Durante el segundo año de beca el estudiante tendrá obligaciones docentes hasta un máximo de 60 horas.
Estudiantes que se hayan graduado después del 1 de enero de 2016, o finalicen el grado durante el presente curso académico (2018/19).
Solicitar la admisión en el Máster de Ciencias Sociales de la UC3M.
En el proceso de registro en el Máster será necesario incluir:
CV
Un documento oficial con las notas del grado
Carta de motivación
Una prueba de nivel de inglés
Dos cartas de referencia (deben ser enviadas por los recomendantes a secretaria@march.uc3m.es antes del 8 de abril de 2019).
Un trabajo de investigación (opcional).
Application and forms
El plazo de solicitud finaliza el 8 de abril de 2019.
Los interesados en solicitar la beca deberán solicitar la admisión en el Máster de Ciencias Sociales y enviar un correo electrónico: secretaria@march.uc3m.es indicando su interés en la beca.
Complete terms and conditions
More information
Legal warning