Financial aid/scholarships for the payment of tuition fees for the Master in Legal Practice 2019/2020
Financial aid/scholarships for the payment of tuition fees for the Master in Legal Practice 2019/2020
Application data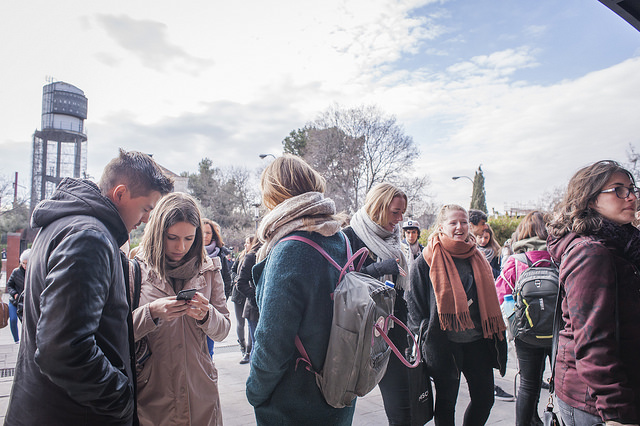 Recipients

Master's students. Last-year students and graduates

Convening Entity

Carlos III University

Type of financial assistance

Financial aid/scholarship or grant

Purpose

Scholarship and financial aid for study

Current status

Closed deadline

Application deadline

Until 05/31/2019
The Carlos III University of Madrid, through the Vice-President for Studies, and taking into account the budgetary availability of the corresponding postgraduate program, announces this Program of grants that cover a percentage of the tuition fees.
Number of scholarships available
A maximum of 23 grants for the payment of tuition fees (Reference AM05-19 / 20)
The amount of each aid to cover tuition fees will be 50% of the price per credit in the 2019/20 academic year, as well as 50% of the price of the loan in accordance with the provisions of the Decree of Fees of the Community of Madrid. for the subjects to be carried out in the course 2020/21, with respect to the corresponding credits. In any case, the Evaluation Committee may vary the amounts and the number of grants, depending on the price update for the academic year or other circumstances that may be determined, and in no case may it exceed 50% of the total academic fees. pay for the student, being possible to leave deserted aids.
The aid will be effective in the second term.
The beneficiary of the aid undertakes to return 50% of the total amount of the aid in accordance with the provisions of the first specific provision of the call.
Candidates for these grants must:
Be new students and be in possession of the requirements and conditions of access to the official education established in article 16 of Royal Decree 1393/2007 of October 29 or, in conditions of obtaining them before the maximum term established by the Center Postgraduate degree to accredit the completion of previous studies.

Have formalized the application for admission to the Master's Degree in Legal Practice (13th edition September 2019) in the computer application of the Carlos III University of Madrid that entails the payment of the access request fee.
The general criteria to consider are:
Previous studies and academic record.
Curriculum Vitae (in view of the documents provided in the admission process).
Financial situation of the candidate, which will be considered a priority by the Selection Committee.
Other circumstances and merits.
Published 1st Resolution (05/27/2019)
More information
Legal warning