Becas de postgrado en estadística del Instituto Nacional de Estadística
Becas de postgrado en estadística del Instituto Nacional de Estadística
Application data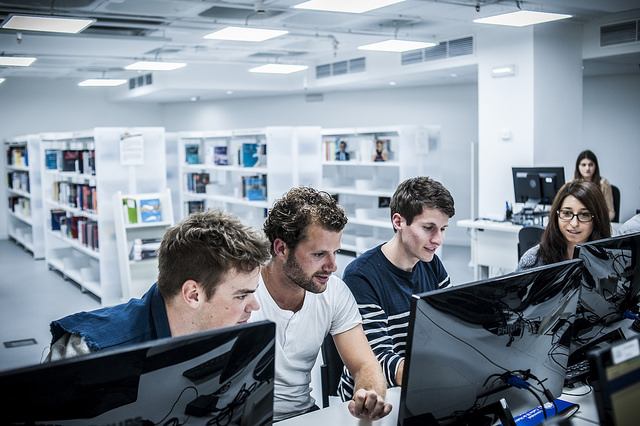 Recipients

Master's students. Last-year students and graduates

Convening Entity

Public or Private Entities. Instituto Nacional de Estadística (INE)

Type of financial assistance

Financial aid/scholarship or grant

Purpose

Training/Internship

Current status

Award decision made

Application deadline

Hasta el 20/08/2018
Fomentar y promocionar la investigación estadística, así como el desarrollo e implantación de procesos estadísticos, mediante la formación de postgraduados.
Number of scholarships available
15 becas a realizar en los Servicios Centrales del INE (Madrid).
La cuantía íntegra mensual de cada beca ascenderá a 898,43 euros.
Máximo de doce meses, iniciándose el día indicado en la comunicación de la concesión de la beca y terminando el día 31 de diciembre de 2019
Poseer plena capacidad de obrar, así como la nacionalidad española o la de un país miembro de la Unión Europea o del Espacio Económico Europeo, y ser residente en España en el momento de iniciar el disfrute de la beca.
Estar en posesión del título de licenciado, ingeniero o arquitecto, o de Grado, que deberá haberse obtenido durante los tres años anteriores a la fecha de la publicación de la convocatoria de las becas. Los títulos obtenidos deberán ser oficiales o estar reconocidos o convalidados.
Encontrarse al corriente en el pago de sus obligaciones tributarias y con la Seguridad Social.
No incurrir en las prohibiciones del artículo 13.2 de la Ley 38/2003, de 17 de noviembre, General de Subvenciones.
No haber sido beneficiario de una beca concedida por el INE.
Establecida en el apartado 5.5.
Incompatible con la obtención concurrente de subvenciones o ayudas otorgadas por organismos públicos o privados, españoles o extranjeros, con la misma finalidad formativa.
Application and forms
Plazo de solicitud hasta el 20 de agosto de 2018.
Complete terms and conditions
More information
Legal warning