Becas para la formación práctica de documentalistas- Junta Electoral Central
Becas para la formación práctica de documentalistas- Junta Electoral Central
Application data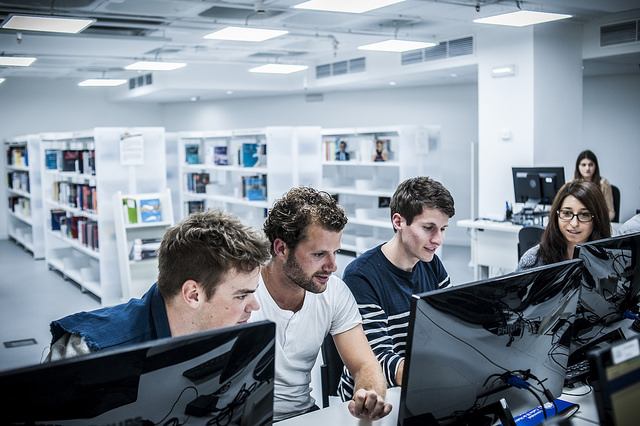 Recipients

Master's students. Last-year students and graduates

Convening Entity

Public or Private Entities. Junta Electoral Central

Type of financial assistance

Financial aid/scholarship or grant

Purpose

Training/Internship

Current status

Award decision made

Application deadline

Hasta el 31/07/2018
Formación y colaboración en la realización de trabajos y estudios en el ámbito de la documentación y la gestión de información y contenidos relacionados con la actividad de la Junta Electoral Central.
Number of scholarships available
3 becas de formación.
1.100 euros brutos mensuales.
Las becas tendrán una duración de doce meses.
Pueden solicitar la concesión de beca los españoles que reúnan las siguientes condiciones:
Estar en posesión de alguno de los siguientes títulos universitarios de Nivel 3 del Marco Español de Cualificaciones para la Educación Superior (MECES): :

Licenciatura en Documentación.
Máster oficial en materia de Información y Documentación, Derecho, Ciencias Políticas, Sociología o Historia, siempre que se haya accedido al Máster desde titulaciones universitarias de Biblioteconomía y Documentación.

Haber finalizado los estudios para la obtención del título universitario exigido con posterioridad al 1 de enero de 2013.
No haber disfrutado durante más de seis meses de otra beca de la Junta Electoral Central de las mismas características y no haber renunciado a la misma.
Indivisibles e incompatibles con cualquier otra concedida para el mismo período y con cualquier actividad laboral.
Application and forms
El plazo de presentación de las solicitudes finaliza el 31 de julio de 2018.
Complete terms and conditions
More information
Legal warning