Becas Institutos de Verano para Jóvenes Universitarios- Fulbright España
Becas Institutos de Verano para Jóvenes Universitarios- Fulbright España
Application data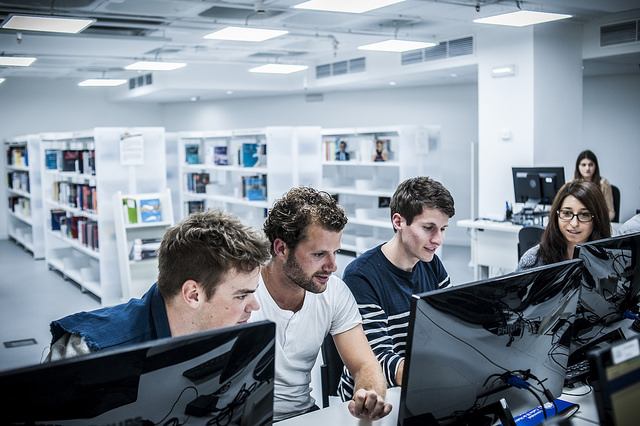 Recipients

Undergraduate students

Convening Entity

Public or Private Entities. Fulbright España- U.S. Department of State

Type of financial assistance

Financial aid/scholarship or grant

Purpose

Mobility and Exchanges

Current status

Closed deadline

Application deadline

Hasta el 09/01/2019
Becas dirigidas a jóvenes universitarios entre 19 y 23 años que están matriculados actualmente en el segundo o tercer curso del grado para asistir a un Instituto de Verano de cinco semanas en Estados Unidos.
Disciplinas:
Compromiso Cívico
Emprendimiento y Desarrollo Económico
Juventud, Educación y Brecha Tecnológica
Number of scholarships available
Se propondrá un máximo de tres candidatos para asistir a uno de los tres Institutos de Verano 2019 que tendrán lugar en universidades estadounidenses (aún por determinar).
La beca cubre todos los gastos asociados a la participación en el Instituto, incluyendo: viaje y transporte, coste del curso, alojamiento compartido en residencias universitarias, manutención y otra asignación para libros, actividades culturales y gastos imprevistos durante la duración del curso. Se incluye también una póliza de seguro de accidente y de enfermedad.
Nacionalidad española, tener entre 19 y 23 años; estar estudiando actualmente el segundo o tercer curso del grado en una universidad española; tener un buen expediente académico; y ser capaz de comunicarse en inglés en un entorno académico.
Se valorarán las actividades de voluntariado y compromiso social.
Consultar el resto de requisitos y observaciones en el texto completo de la convocatoria y en la página web de Fulbright España.
Institutos de Verano en Estados Unidos
Application and forms
Plazo de solicitud desde el 11/12/2018 al 09/01/2019.
Solicitud electrónica a través de la web de Fulbright España.
Complete terms and conditions
More information
Legal warning