Crédito Educativo de FIDERH - Banco de México
Crédito Educativo de FIDERH - Banco de México
Application data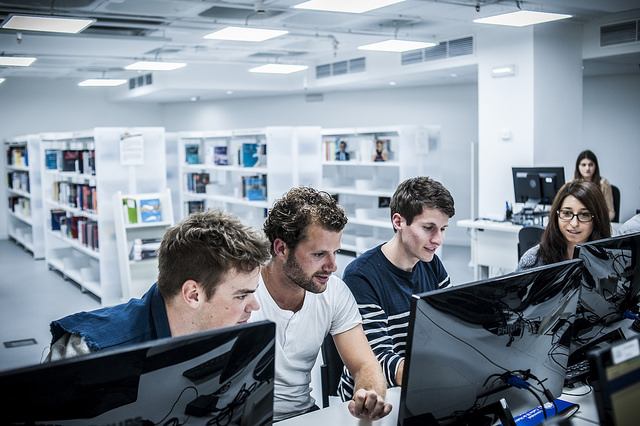 Recipients

Master's students

Convening Entity

Public or Private Entities. Fondo para el Desarrollo de Recursos Humanos (FIDERH)-Banco de México

Type of financial assistance

Credit / Loan

Purpose

Scholarship and financial aid for study

Current status

Application deadline

Application deadline

From February 08 to 12, 2021, depending on the name of the applicant
Through the corresponding call, the Fund for the Development of Human Resources (FIDERH), administered by the Bank of Mexico, finances postgraduate studies of Mexican students.
Students receive quarterly, bi-annually or annually the amount authorized for the payment of tuition, maintenance or health insurance.
OF THE APPLICANT
Mexican nationality by birth or naturalization.
Age limit 50 years.
Having obtained a bachelor's or master's degree, with a minimum average of 7.8.
Letter of final acceptance of the University where you will study.
Current second language certificate
OF THE GUARANTEE
Mexican nationality by birth or naturalization.
Reside in the Mexican Republic.
Age from 18 to 68 years.
Proof of current income according to the rules of the call.
It can only be a guarantee of a FIDERH loan.
We do not accept mortgaged, intestate properties, without a stamp of the Public Registry of Property in the deed, in the name or in co-ownership with the applicant or his spouse, of moral persons, that are not urbanized or similar.
Applicants can not endorse another applicant.
The applicant can not be co-owner of the property presented.
Application and forms
The application must be submitted according to the paternal surname in the following order:

1st CALL 2021
| Surname | Delivery date of the request |
| --- | --- |
| A – E | February 08 |
| F – J | February 09 |
| K – O | February 10 |
| P – T | February 11 |
| U – Z | February 12 |
Complete terms and conditions
More information
1st Call 2021
Legal warning