Financial aid/scholarships for tuition offered by School of Graduate Studies 2022/2023
Financial aid/scholarships for tuition offered by School of Graduate Studies 2022/2023
Application data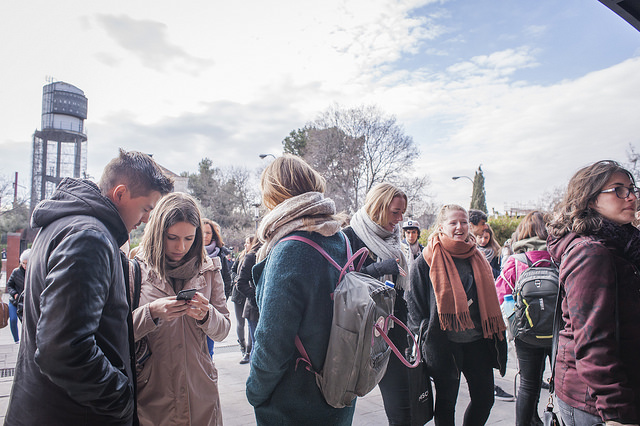 Recipients

Master's students. Last-year students and graduates

Convening Entity

Carlos III University

Type of financial assistance

Financial aid/scholarship or grant

Purpose

Scholarship and financial aid for study

Current status

Application deadline

Application deadline

Until 31/05/2022
The Carlos III University of Madrid, through the Vice-President for Studies, and taking into account the budgetary availability of the corresponding postgraduate programs, announces this Program of grants which covers a fixed amount of tuition fees in the 2022/2023 academic year.
Number of scholarships available
Reference AM01-22/23: a maximum of 156 grants for the payment of the tuition fees of the Masters included in the Annex of the call
The amounts of financial aid will be at most those indicated for each of the Master's programs in the Annex of the corresponding call.
The grants will be effective in the second semester of the 2022/2023 academic year.
Candidates for these grants must:
Be new students and be in possession of the requirements and conditions of access to the official education established in article 18 of Royal Decree 822/2021 of 28th September or, in conditions of obtaining them before the deadline established by the School of Graduate Studies to accredit the completion of previous studies.
Have formalized the application for admission to the Master program in the computer application of the Carlos III University of Madrid that entails the payment of the access request fee before the deadline for applications for the call for aid.
The general criteria to consider are:
Previous studies, academic record and Curriculum Vitae (in view of the documents provided in the admission process).
Economic situation, personal situation and declaration of scholarships of the candidate, granted or requested for economic reasons, duly accredited and other postgraduate studies carried out.
Each master has a specific assessment of the criteria that are detailed in the Annex of the corresponding call.
Three partial Resolutions are established:
first partial resolution: from February 21, 2022 (applications submitted until January 31, 2022)
second partial resolution: from April 27, 2022 (applications submitted from February 1 to March 31, 2022)
third and final resolution: from June 20, 2022 (applications submitted from April 1 to May 31, 2022)
Application and forms
The deadline for submitting applications will be from December 4, 2021 to May 31, 2022 (both inclusive).
The application and the required documentation will be presented through the electronic form that can be found on the website of Tuition grants 2022/2023.
Complete terms and conditions
Legal warning