Becas de colaboración del Departamento de Teoría de la Señal y Comunicaciones
Becas de colaboración del Departamento de Teoría de la Señal y Comunicaciones
Application data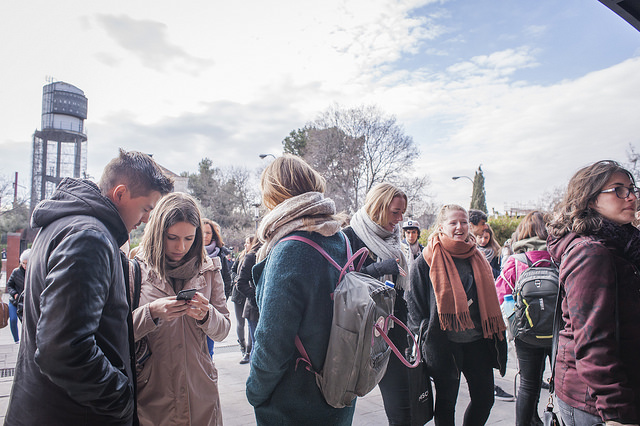 Recipients

Last-year students and graduates

Convening Entity

Carlos III University. Departamento de Teoría de la Señal y Comunicaciones UC3M

Type of financial assistance

Financial aid/scholarship or grant

Purpose

Training/Internship

Current status

Award decision made

Application deadline

Hasta el 30/06/2017
Becas de colaboración del Departamento de Teoría de la Señal y Comunicaciones, Campus de Leganés.
Los temas/ títulos de trabajos para las becas se encuentran en el Anexo I del texto de la convocatoria.
Number of scholarships available
5 becas de colaboración: de las cuales 3 becas son para Grado y 2 becas son para Máster.
La cuantía total es:
1.000 euros para cada una de las becas de Grado.
1.200 euros para cada una de las becas de Máster.
El periodo total de la beca es de 4 meses.
Para las becas de Grado:
Estudiantes de la Universidad Carlos III de Madrid de los Grados de Ingeniería en Telemática, Sistemas Audiovisuales, Sistemas de Comunicaciones y Tecnologías de Telecomunicación.
Los estudiantes deberán estar cursando, durante el periodo de disfrute de las becas, asignaturas correspondientes a los cursos tercero y/o cuarto de los estudios de Grado.
Para las becas de Máster:
Estudiantes del Máster en Ingeniería de Telecomunicación.
La selección de los becarios se hará atendiendo exclusivamente al expediente académico de los estudiantes solicitantes.
El disfrute de las becas será incompatible con el disfrute, de forma simultánea, de Becas de Colaboración financiadas por el Ministerio de Educación, o becas de colaboración con este u otros departamentos con objetivos y características similares a éstas.
Application and forms
El plazo de solicitud finaliza el 30 de junio de 2017.