Becas My Oxford English para universitarios con discapacidad- Fundación Universia
Becas My Oxford English para universitarios con discapacidad- Fundación Universia
Application data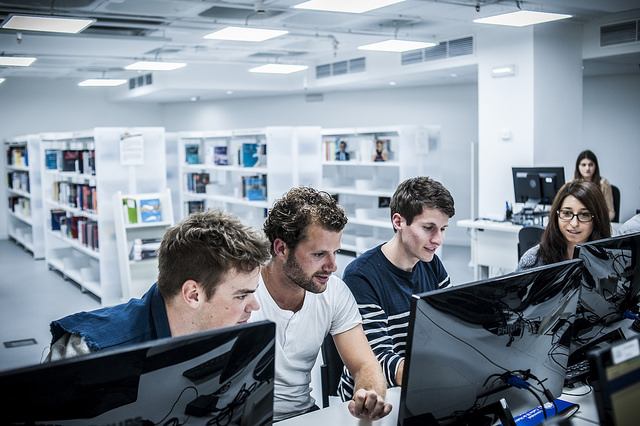 Recipients

Undergraduate students. Master's students. Last-year students and graduates

Convening Entity

Public or Private Entities. Fundación Universia

Type of financial assistance

Financial aid/scholarship or grant

Purpose

Persons with disabilities. Languages

Current status

Award decision made

Application deadline

Hasta el 09/02/2017
Apoyar a las personas con discapacidad en el desarrollo de sus competencias, durante el proceso de aprendizaje de este idioma.
Number of scholarships available
Becas para obtener una de las 50 licencias que ofrece la convocatoria.
Pueden participar aquellos estudiantes universitarios con certificado de discapacidad, matriculados en estudios de grado o máster en cualquier universidad española.
Application and forms
Enviar un correo electrónico a la dirección becas.fundacion@universia.net hasta el 9 de febrero de 2017.
Se debe adjuntar el certificado de discapacidad, la matrícula de la universidad y el expediente académico, además del curriculum vitae.
Complete terms and conditions
More information
Legal warning