UC3M and FAO to collaborate in the fight against hunger
Agreement signed
12/1/15
Universidad Carlos III de Madrid (UC3M) and the Food and Agriculture Organization (FAO) of the United Nations to work together in educational, communication and research activities to promote the right to food and proper nutrition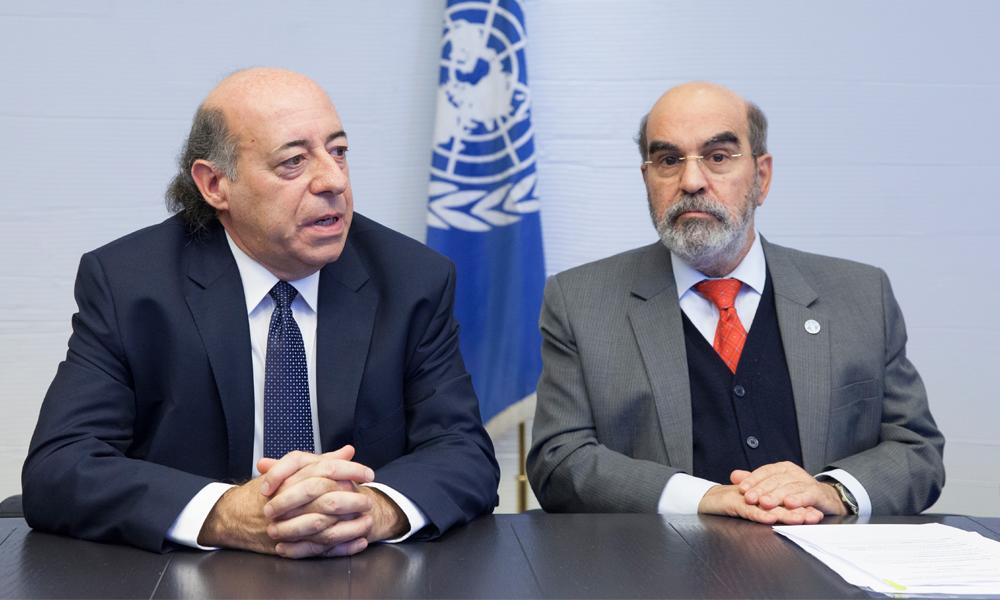 La UC3M y la FAO colaborarán en la lucha contra el hambre
The agreement was signed on November 9 between UC3M President Juan Romo and the FAO Director General, José Graziano da Silva, at the institution's headquarters in Rome.
UC3M, through its International School, will bring the academic environment closer to the United Nations, as described by the FAO Director General, "We are convinced that knowledge and innovation generated by institutes of higher learning are an essential part of the fight against hunger and food insecurity."
At the same time, Juan Romo highlighted the interest among UC3M International Relations students to work in the FAO and recalled that last October, ONU Secretary General, Ban Ki-moon, was awarded the University Medal of Honor.
José Graziano da Silva added that, thanks to UC3M, the reach of joint actions can be extended not only to students in Spain, but also to Latin America and other countries which participate in exchange programs, and that collaboration with this University could be useful in achieving the Sustainable Development Goals (SDG).
Student internships and summer courses are among the activities provided
Within the framework of the new alliance, UC3M students can carry out training internships at the FAO headquarters in Rome or in one of the 130 offices that the organization has throughout the world. As of 2016, the FAO and UC3M will also hold summer courses in Madrid, focusing on the international agenda within the framework of the United Nations.
The agreement also places at the disposition of FAO the knowledge generated by UC3M in areas such as Economics, Statistics and Engineering.
FAO Video https://www.youtube.com/watch?time_continue=29&v=5XuKoHgi9_g

Photos: https://www.flickr.com/photos/faonews/sets/72157658671110674/