UC3M is working to become an international leader in Artificial Intelligence
10/23/23
The Universidad Carlos III de Madrid (UC3M) and the Leganés City Council reiterated their goal of becoming an international leader in Artificial Intelligence (AI) at the 8th Leganés Tecnológico Business Meeting.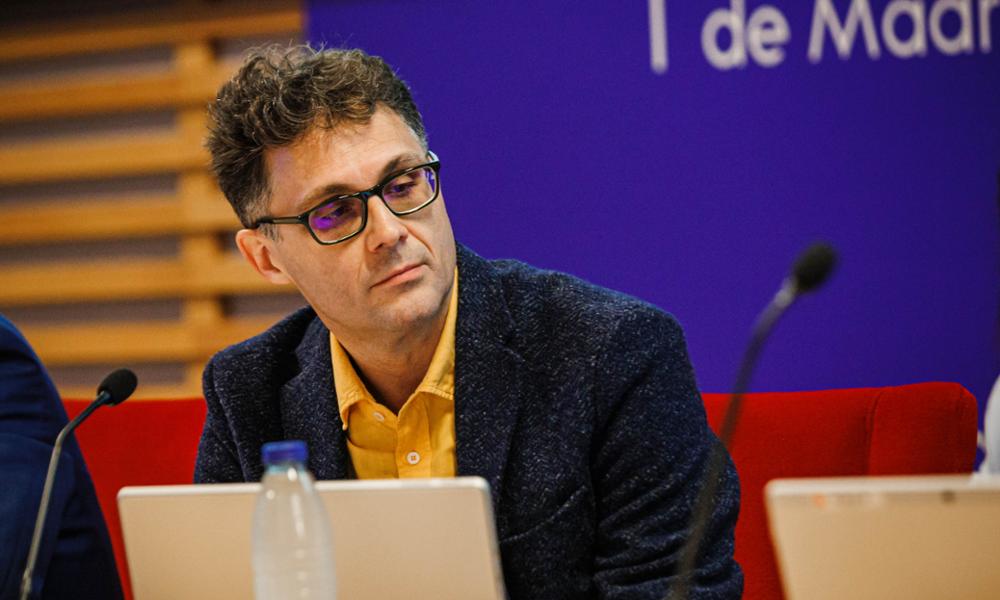 This event, which is organised annually at UC3M's Science Park, discussed cutting-edge technologies and challenges related to artificial intelligence. In this sense, UC3M's Vice-Rector of Research and Transfer, Luis Enrique Muñoz, said that UC3M is going to lead the Community of Madrid's Artificial Intelligence cluster. "To do so, a joint commitment is being made with the Leganés City Council to launch it in the Science and Technology Park. Currently, UC3M is strategically positioned in the field of AI through its research and teaching, along with a pioneering programme in universities in the Community of Madrid, consisting of launching 20 grants for the completion of doctoral theses in AI, as well as 20 projects for emerging doctors in this field", said the Vice-Rector.
In the same way, the mayor of Leganés, Miguel Ángel Recuenco, highlighted the work of the Community of Madrid, the Leganés City Council and UC3M to turn the municipality into a national and international leader in AI and demonstrated the need for specialised talent for emerging technologies.
UC3M currently has 30 research groups working in the area of artificial intelligence. These groups belong to 11 departments: Bioengineering; Communication; Private Law; Public State Law; Humanities – Philosophy, Language and Literature; Computer Science; Aerospace Engineering; Systems Engineering and Automation; Telematics Engineering; Electronic Technology; and Signal and Communications Theory. Six institutes, four chairs and two R&D&I centres at UC3M are also involved in research in this field.
The University also has the Living Lab for Assistive Technologies and Artificial Intelligence, a space located in its Science Park where innovation and design processes related to the field of health are carried out. The main objective of this Living Lab is to house the complete cycle of technology development for diagnostic assistance, monitoring and human-machine interaction.
On the other hand, UC3M has a recommendations guide for teaching and learning with generative AI (a type of AI with machine learning that produces answers based on the questions asked). The purpose of this document is to offer a practical tool for the university community in the face of the challenge that the emergence of this technology poses for higher education.
In terms of teaching, UC3M offers a Double Master's Degree in Computer Engineering and Applied Artificial Intelligence, belonging to the Graduate School of Engineering and Basic Sciences.