Ángel Arias takes office as UC3M Rector
6/12/23
This Monday, Professor Ángel Arias took office as Rector of the Universidad Carlos III de Madrid (UC3M) in a ceremony that took place in the Aula Magna of the Getafe Campus, attended by the President of the Community of Madrid, Isabel Díaz Ayuso.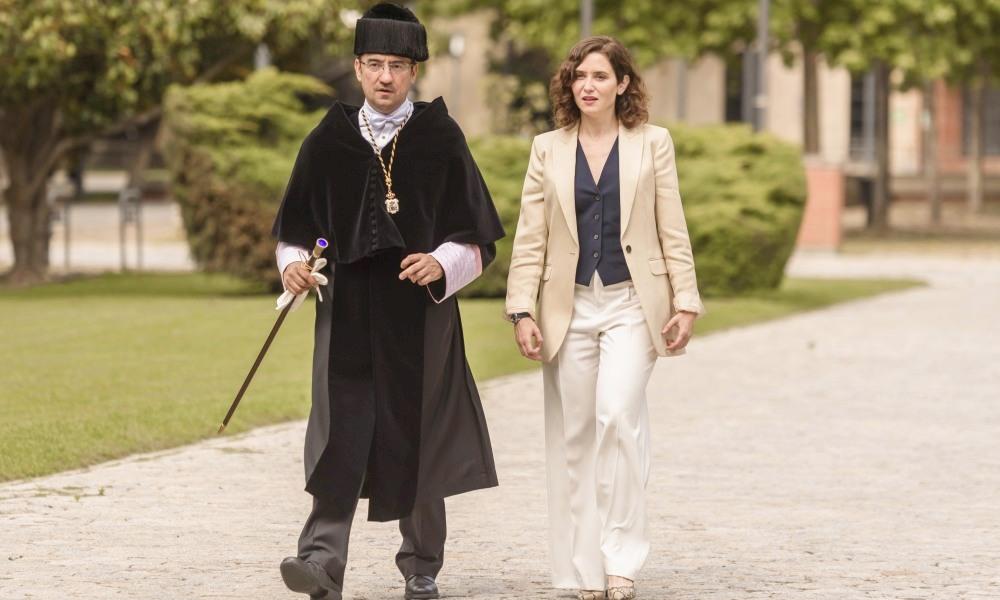 The ceremony was opened by Isabel Díaz Ayuso. Following this, the UC3M Secretary General, José Vida Fernández, read out the decree appointing the new rector, who has undertaken his position.
The rector emphasised in his speech that "public university must be an important player in the construction of the present and the future. We are knowledge and we can be a foundation. And we are going to need a lot of both of those things for what is to come". In addition, Ángel Arias also emphasised that the Madrid public university sector is very socially and economically valuable and that it can be even more so. "Let's bet on public university and finance its full potential. We need to work closely with the administration and the business fabric, seeking solutions to global challenges and contributing to society's well-being", he said.
The rector also highlighted the importance of university education and its transformative potential. "I travelled up the privileged social lift that is this house and that is public university. As some of you know, I am from Zamora and thanks to the efforts of my parents, and the privileged lift that is university, today I am rector of one of the most prestigious public universities in Spain and Europe. And I don't want the lift to stop working".
An Industrial Engineer and a Doctor of Industrial Engineering from UC3M, Ángel Arias Hernández is a University Professor in the Continuum Mechanics and Structural Theory Department. Author of numerous publications in internationally prestigious journals, he currently leads research projects focused on optimising 3D printing processes. He is a member of the Multibiostructures multidisciplinary team, part of a wide network of international collaborations.
The rector is the university's highest academic and governing authority, responsible for its running and acting as its representative, in addition to chairing the University Senate, the Governing Council, the Board of Directors and the Advisory Board.