UC3M presents four new master's degrees for 2023/24
In the fields of Circular Engineering, Industrial Design, Quantum Engineering and Disruptive Technology Law
4/24/23
The Universidad Carlos III de Madrid (UC3M) presents three new university master's degrees for the next academic year in Circular Engineering, Industrial Design Engineering and Quantum Technologies and Engineering. It will also offer a Lifelong Learning master's degree in Fundamentals of Law and Disruptive Technologies in the next academic year.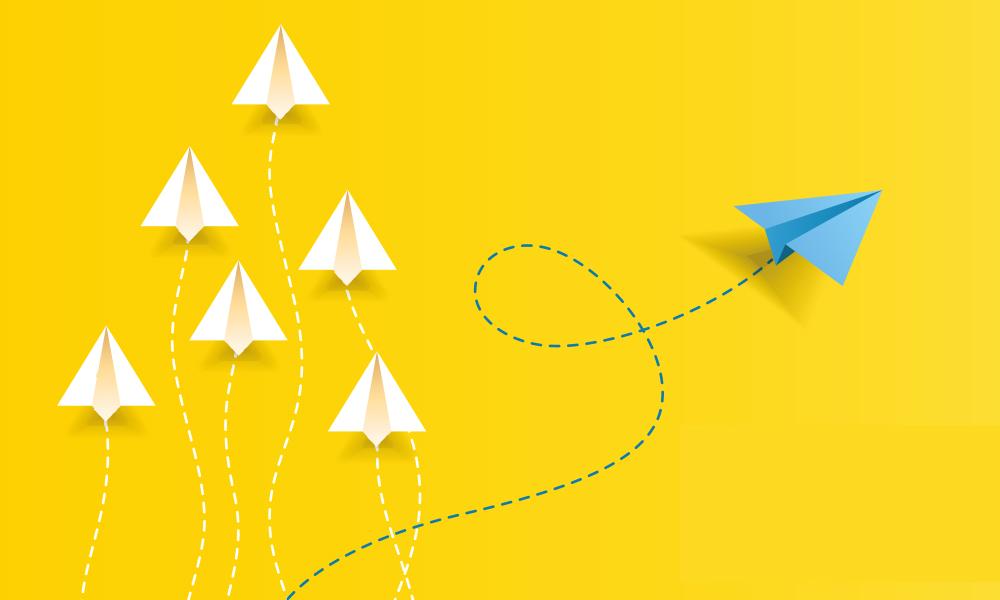 The University Master's Degree in Circular Engineering, the only one in this field in Spain, focuses on this branch of engineering dedicated to sustainable production, energy efficiency and eco-design, based on feedback and the minimisation of environmental impact. Students will acquire knowledge of environmentally sustainable industrial process design, a selection of circular materials and energy efficiency. The aim is for them to be able to make decisions based on design, properties and cost criteria. This master's degree is supported by relevant companies and institutions, such as Acciona, Coca-Cola Europe, Colegio Oficial de Ingenieros Industriales de Madrid (Official Industrial Engineers Association of Madrid), the Circular Economy Foundation and Recyclia.
The University Master's Degree in Industrial Design Engineering offers multidisciplinary training for engineering professionals interested in innovation-oriented design throughout the entire product life cycle, complying with sustainable development objectives. This master's degree is suitable for people who want to communicate about industrial products; design, develop and improve products under aesthetic, technical and regulatory criteria; learn about the industrial reality and concepts of sustainable design and production; plan and lead projects adopting sustainability criteria, respect for the environment, digitalisation and creativity; and establish manufacturing processes based on sustainable technologies, with a high level of digitalisation.
The University Master's Degree in Quantum Technologies and Engineering, taught in collaboration with the Spanish National Research Council (CSIC, in its Spanish acronym), aims to train scientists in one of the most promising fields of engineering, whose technological applications could have a major social impact. To do this, it will address issues from basic science to the development of industrial applications. In addition, the master's degree will have the participation of public entities and leading companies that will help to explore the broad agenda at the frontier of knowledge in this field, focusing on the areas of Computing and Simulation (IBM, Banco Santander, etc.), Cryptography and Communications (Telefónica, INTA, etc.) and Sensing and Metrology (Spanish Centre of Metrology, Arquimea Research Centre, etc.).
Another new UC3M postgraduate course is the Lifelong Learning Master's Degree in Fundamentals of Law and Disruptive Technologies. It is taught online and responds to a growing demand for specialised training on the meaning and functioning of Law in the face of disruptive technologies. It is aimed at both people who want to improve their skills and professionals in the legal sector, as well as at those who want to start research in this field. The interest and quality of the programme are backed by the academic resources and experience in the field at UC3M by the Gregorio Peces-Barba Human Rights Institute and the interdisciplinary academic unit Dertecnia.
A wide range of postgraduate courses
UC3M offers a wide range of postgraduate programmes. 70 university master's degrees are taught in the fields of Law, Economics and Political Science; Business; Humanities and Communication; and Engineering and Basic Sciences, along with 50 lifelong learning master's degrees, specialist and expert diplomas. Around 10 percent of the programmes are bilingual and around 20 percent are taught in English.
UC3M is a Spanish public university that excels in research, teaching and innovation. It is among the top 35 universities in the world in the QS Top 50 Under 50 ranking and is among the best Spanish universities for the employability of its graduates, according to the latest edition of the Times Higher Education (THE) Global University Employability Ranking and the QS Graduate Employability Ranking. UC3M has numerous accreditations and quality awards, such as the EUR-ACE seal in the field of engineering or the AACSB accreditation in business and finance programmes, among others.