UC3M and Neovantas present the results of the first Spanish Innovation Index
Prizes were awarded to the most innovative companies in Spain
3/30/23
The Universidad Carlos III de Madrid (UC3M) hosted the presentation of the results of the first Spanish Innovation Index (ÍEI, in its Spanish acronym) on its Madrid-Puerta de Toledo campus. This ranking, prepared by UC3M and Neovantas during 2022, shows the rating that consumers give companies for the degree of innovation they see in their products and services.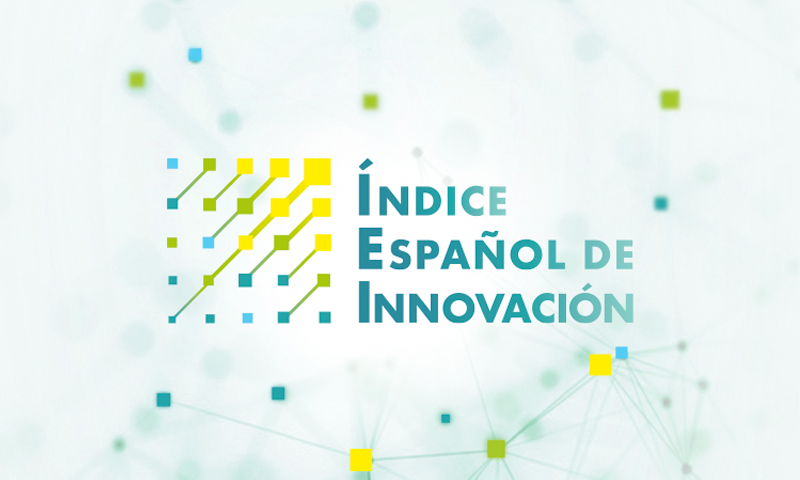 In this first edition, more than 24,000 surveys were carried out to analyse a total of 120 brands from 21 sectors of the Spanish market. In the results on perceived innovation, Apple is at the top of the ranking as the most innovative company. This is followed by Ikea, Toyota, Amazon, Nike, Samsung, Tik Tok, Mercedes Benz, Zara and Danone. Regarding the category of Spanish companies, the five brands most valued for their innovation were Zara, El Corte Inglés, Balay, Mutua Madrileña and Telepizza.
The results presentation was attended by Juan José Vaquero, Vice-Rector of Scientific Policy at UC3M, and Ignacio García Fenoll, Deputy Director-General of Innovation Coordination at the Ministry of Science and Innovation. Also in attendance were José Luis Cortina, president of Neovantas, and Lluis Santamaria, director of the Institute for the Development of Companies and Markets (INDEM, in its Spanish acronym). The latter pointed out that customer reactions to companies' innovation proposals, as well as innovation at the sectoral level, were analysed for the development of ÍEI,
Tor Wallin Andreassen, a lecturer at the Norwegian School of Economics, also participated in the event as a guest speaker, who explained that this index has been developed for seven years in other countries such as Norway, the United States or Denmark.
The event finished with a panel from the companies Zara, Balay and Cabify, who discussed their experience in the field of innovation.
About the INDEM Institute
The Institute for the Development of Companies and Markets (INDEM) is associated with the Business Economics Department at the Universidad Carlos III de Madrid, and is the entity responsible (exclusively) for implementing the Innovation Index in Spain. INDEM's mission is to promote, channel, coordinate and publicise third-cycle research and teaching work related to business development, with particular attention to contributing to research related to business innovation, taking an interdisciplinary approach. This work is carried out under the criteria of transparency and excellence, in order to satisfactorily serve both the university community and the demands of the business and social environment. INDEM aims to be the link between its members and the business and social world, with a commitment to promoting and publicising applied research to improve the efficiency and effectiveness of business activity.
About Neovantas
It is an international management consultancy firm that provides a collaboration model with a strong analytical component with behavioural and results-oriented optics. For over 15 years, it has helped its customers to accelerate the achievement of tangible and significant results in income, costs and/or quality in a sustainable manner over time.