The UC3M is the university preferred by large law firms
According to the "Universities and Offices 2021" report
7/13/21
The Universidad Carlos III de Madrid (UC3M) is the institution preferred by large law firms when selecting their future lawyers, according to the first edition of a report published by El Confidencial that identifies the universities and business schools preferred by large firms for attracting talent.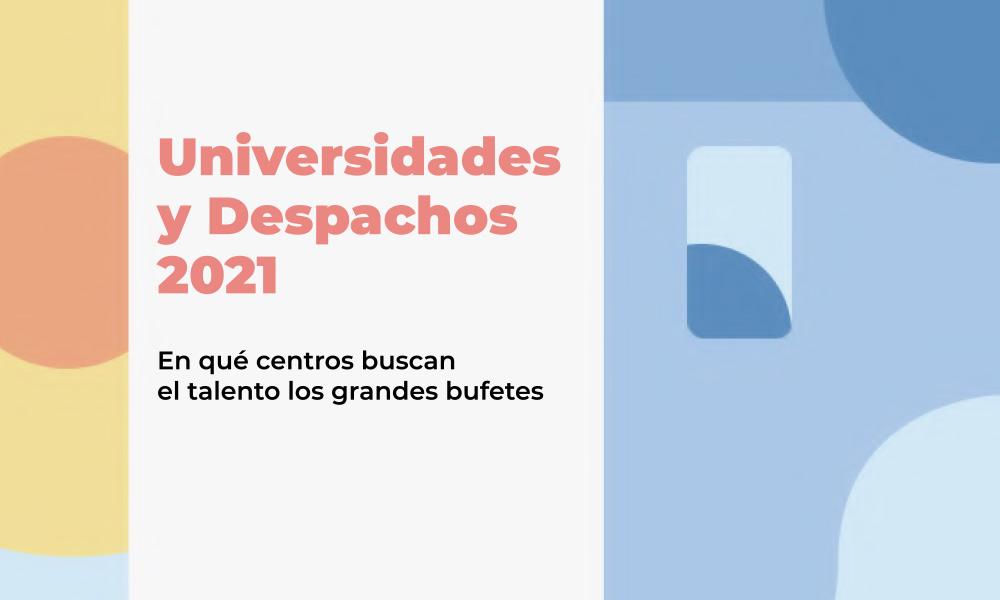 The UC3M leads Spain's ranking of universities chosen to provide the Master's Degree for Access to the Legal Profession for trainee lawyers from the 15 biggest law firms, ahead of private centres such as the IE Law School and ESADE.
On the other hand, the UC3M is the best Spanish public university in the university ranking in which trainee lawyers from the 15 largest firms studied their degrees. It ranks behind the ICADE and ahead of universities such as the Autonomous University of Madrid and the University of Deusto.
The Universidades y Despachos 2021 report published by El Confidencial, which includes 55 universities and business schools, aims to become a tool for connecting firms, universities, and future lawyers. "This study analyses, for the first time in Spain, which universities large firms are looking at for their future lawyers," the report's authors highlight.
In order to create this report, the top 15 law firms according to their turnover provided data about the universities where bachelor's and master's degrees for access to the legal profession were completed by professionals who are starting (or started) their internships prior to entering the labour market this year. "Many of the young people who successfully complete this stage will finally be hired and start their professional career to become the future stars of Spanish law," El Confidencial indicates.
Searching for and attracting the best talent is one of the biggest concerns for large law firms. "Selection processes are being carefully designed and executed by HR departments to find the profiles that best fit the company's culture and work spirit. This recruitment is beginning at an earlier age. 'Scouts' from the main firms in the country are surveying the top universities in order to find students with the highest grades before these future lawyers have even finished their bachelor's degrees," the paper notes.
More information:
https://www.elconfidencial.com/juridico/2021-07-13/ranking-universidades-bufetes_3179628/