The European Hexa-X project for the development of 6G technology starts
4/8/21
The Universidad Carlos III de Madrid (UC3M) is participating in the development of the European Hexa-X project, through the Network Technologies research group and coordinated by Nokia, to promote the development of technologies that will make up 6G from Europe. This project, funded by the European Commission within the framework of the Horizon 2020 research and innovation programme, also involves companies, such as Ericsson, Orange, Siemens, Telefónica and Telecom Italia, as well as the Aalto University of Finland, the Polytechnic University of Pisa, and the Polytechnic University of Turin.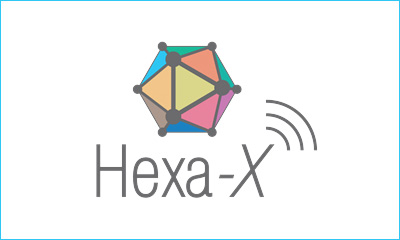 Hexa-X's aim is to develop essential technologies for the creation of sixth generation wireless networks. For this purpose, six challenges must be overcome, such as the integration of advances in artificial intelligence and machine learning in 6G.
Other challenges include creating a network of networks, in other words, a digital ecosystem that connects all available data sources, and developing an energy-optimised digital infrastructure with the aim of reducing the environmental footprint of Information and Communication Technologies (ICT).
The project also aims to produce efficient and affordable solutions for global service coverage, ensuring the confidentiality and integrity of communications. Finally, the project aims to achieve extreme bit rates and extremely low (imperceptible) latencies.
In order to achieve these objectives, the research team will split the project into three phases: the first will define trends and identify gaps, use cases and requirements for technology enablers; the second will define the project's architecture and will develop the first set of solutions; and the third and final phase will develop and demonstrate the final versions of the vision, architecture and technology enablers using concept tests.
Hexa-X started on the 1st January this year and will run for two and a half years. Many of its results are expected to be incorporated into future 6G devices that will be launched in 2030.