The UC3M celebrates the start of a new academic year
9/13/19
The Universidad Carlos III de Madrid (UC3M) has held the opening ceremony of the academic year 2019/20 at its Getafe campus. During the ceremony, presided by the president of the UC3M, Juan Romo, the new doctors were inaugurated in to the University.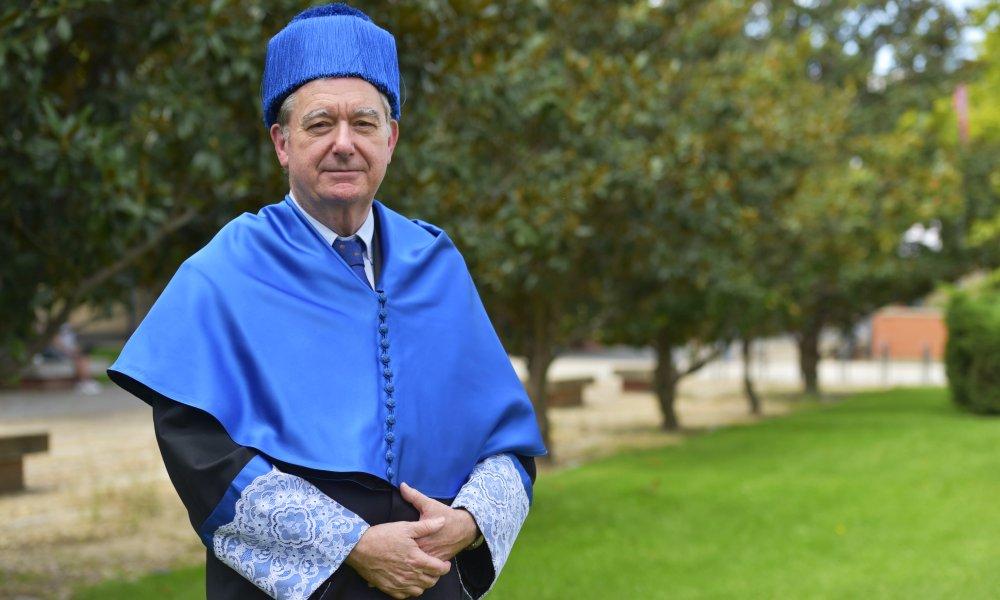 El profesor de la UC3M José Luis Jorcano impartió la lección inaugural
The opening lecture was given by José Luis Jorcano, a lecturer in the Department of Bioengineering and Aerospace Engineering, and was entitled 3D Bioprinting of tissues and organs: a new border between Biomedicine and Engineering. "The key to our success (of achieving the production of human skin by 3D Bioprinting) has been due to the multidisciplinary cooperation of doctors, biologists and engineers", he said.
The functioning of his 3D printer is conceptually similar to that of a 2D printer with two important differences. "The 3D bioprinter has a positioning system that allows it to print in three dimensions and, besides, instead of using cartridges full of coloured ink, it uses cartridges full of cells, cell growth elements, proteins and other sophisticated biomaterials, that we call "bio-ink", explained professor Jorcano.
At the presidential table, the ceremony was attended by the Secretary of State for Universities, Research, Development and Innovation, Ángeles Heras, and by the deputy minister of Science, University and Innovation of the Community of Madrid, Alfonso González. The event concluded with a speech by the president and vice chancellor in which he declared the start of the new academic year and named some of the University's milestones on the occasion of the 30th anniversary of the UC3M: "Today we begin the next thirty years on our course, which will begin to be the backbone around the European University Program", said the president.
More information:
Solemn and Institutional Acts of the UC3M