The UC3M welcomes its international students
Welcome Day 2019
9/2/19
The Welcome Day at the Universidad Carlos III de Madrid (UC3M) for international students will be held between August 29th and September 10th, with around 2000 foreign exchange students from the Erasmus+, Non-European Mobility and Free Mover (visiting students) programmes as well as the International Foundation Program, students from Courses in Hispanic Studies and the Study Abroad Program.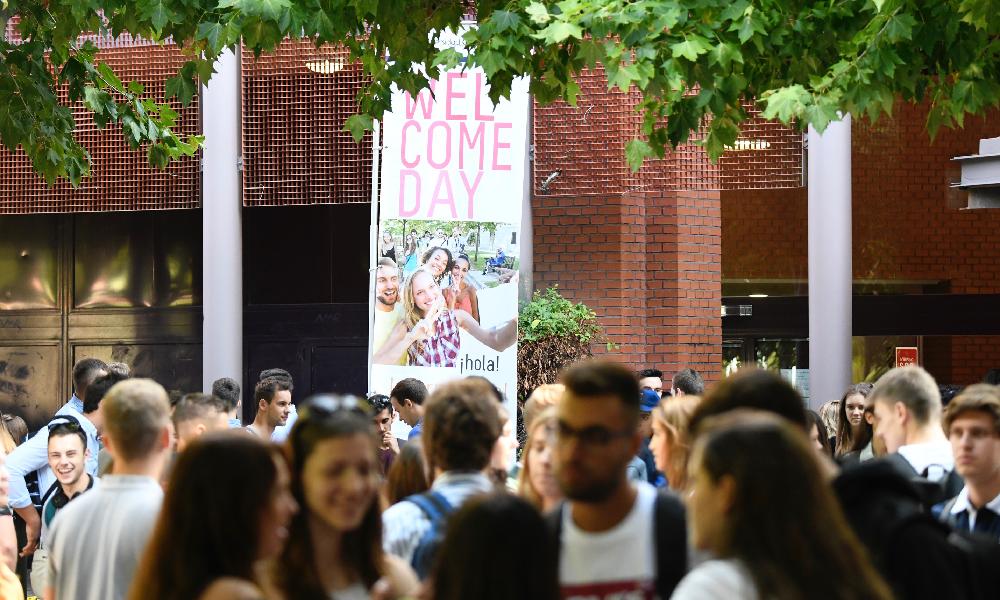 The day aims to familiarise new undergraduate and postgraduate students with the university and how it works. New students will also get to meet the Spanish students who volunteer as part of the Buddy Programme and who can help them resolve any problems and deal with any doubts they might have in their first few days at the university.
The nearly 2000 international students who come to the UC3M during the first semester come from 50 countries. Most come from other European countries, such as Italy, France, the United Kingdom, Germany and the Netherlands, but there is also a significant number of students from countries like the United States, Brazil, Australia and Canada.
The UC3M offers more degrees taught in English or a bilingual mode than any other Spanish university, and this represents 72 per cent of the courses on offer. 51 per cent of its graduates have participated in mobility programmes and it has nearly 800 international agreements with universities in 60 countries. These include some of the highest-rated institutions in the world which offer more than 6000 internship opportunities with companies and other institutions. The UC3M is first in Spain and third in Europe in relation to the number of Erasmus programme participants. Several of its degrees have earned prestigious international accreditations: AACSB, AMBA, CAIA or EUR-ACE among others.
The UC3M also has a programme of Welcome Day activities on the 2nd and 3rd of September at the Getafe, Leganés and Colmenarejo campuses. This gives new undergraduate national students the opportunity to familiarise themselves with the university. The days are organised into orientation sessions, a gymkhana and presentation of the degree courses and main services offered by the university. Information tents will be set-up on campus to give out advice about the various aspects of university life such as the language centre, sport, culture, orientation, associations, student bodies and young people's services among others.