The UC3M features among the 50 top-ranked European universities by teaching excellence
THE Teaching Ranking 2019
7/5/19
The Universidad Carlos III de Madrid (UC3M) is among the best universities in Europe as regards the quality of its teaching, according to the Times Higher Education Europe Teaching Ranking 2019. It places 47th among the 258 universities in eight European countries that feature (16 more than last year).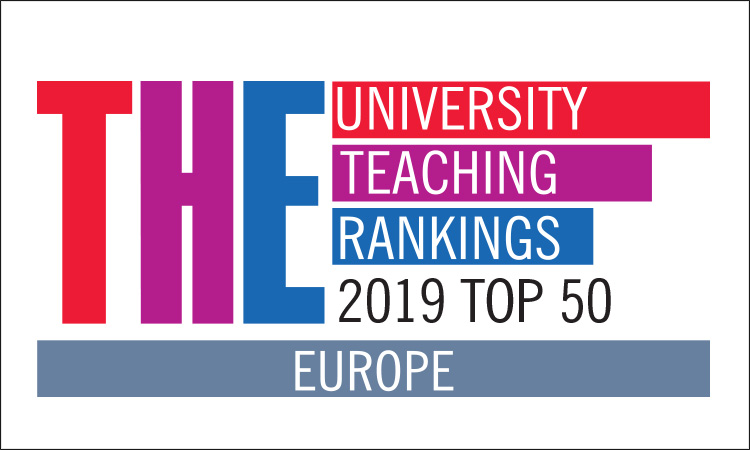 In terms of Spanish universities, the UC3M occupies sixth position, behind the Universidad de Navarra, the Universidad Autónoma de Barcelona, the Universidad Autónoma de Madrid, and the IE University.
This international classification assesses the quality of higher education by means of 14 performance indicators based on four basic categories: engagement (the connection of the university with its students, their interactions, their satisfaction with the institution and its links with the labour market) , resources (the ratio between lecturers and students, the scientific productivity of the teaching staff as regards their publications and the quality of the services), results obtained (the reputation of the courses, skills development and the graduation rate) and learning environment (the gender balance among students and academic staff, the proportion of international students and Erasmus mobility).
The data used to draw up this ranking come from various sources: the universities themselves, their websites, bibliometric databases, reputation surveys, official statistical institutes and ministerial bodies from the different countries.
The THE Teaching Ranking 2019 was presented at the THE Europe Student Success Forum 2019, an event held in Madrid on the 4th-5th of July, which brings together various industry and higher education leaders to discuss the best ideas and initiatives to contribute to the success of students.
More information: THE's top-ranked European universities by teaching excellence