Ten UC3M students receive a postgraduate grant from "la Caixa"
This figure includes half the students from the Community of Madrid
6/3/19
Ten students from the Universidad Carlos III de Madrid (UC3M) have been selected for the "la Caixa" grants programme among the 120 candidates from the 2018 call to carry out postgraduate studies abroad. The ceremony of delivery of these aids has been recently celebrated.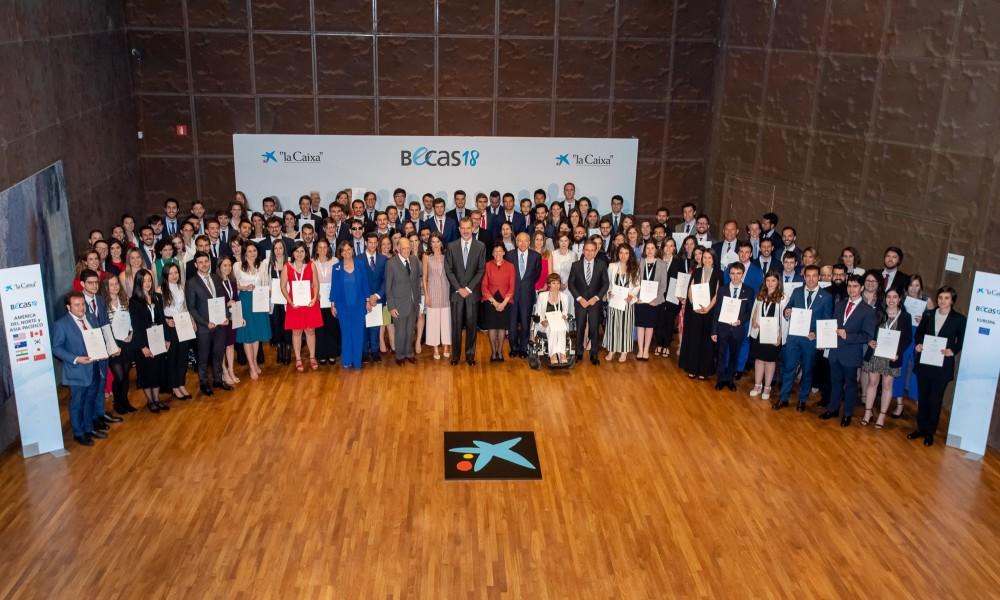 These UC3M students will continue their education in centres such as the American Film Institute, the Swiss Federal Institute of Technology in Zurich, London King's College, London School of Economics or the universities of New York, Pennsylvania or the Delft University of Technology.
The 2018 class of grant holders includes students from 34 Spanish provinces. Barcelona with 32 grant holders and Madrid with 20, have the highest number of students.
1,226 students applied in this edition of the "la Caixa" grants, out of which 120 have received grants. The applications should pass an initial evaluation stage through a peer review system and whoever receives the best marks are invited to a personal interview. University lecturers with experience in these kind of evaluations take part in the selection process.
This grant programme covers the entire cost of the fee and a monthly allowance in the currency of their destination country. Furthermore, they arrange travel costs and an induction course.
The grants awards ceremony, which was chaired by the King and Queen of Spain, was attended by the acting minister of Education and Professional Training of the Government of Spain, Isabel Celaá, and the president of the Banking Foundation "la Caixa", Isidro Fainé, among other authorities.
All the "la Caixa" grant holders form part of the "la Caixa" Grant Holders Association (http://www.becarioslacaixa.net). This group, made up of 4,700 people, has become an academic and professional benchmark in Spain as well as abroad.