A total of 92.2% of UC3M degree-holders find employment the first year after graduating
23rd UC3M Professional Placement Study
3/21/19
Fundación Universidad Carlos III and and the UC3M Orientation and Employment Service, has presented information gathered by the 23rd UC3M Professional Placement Study regarding its graduating class of 2017. The study reveals that 92.2% of UC3M graduates entered the labor market their first year after graduating. Additionally, according to this report, the general level of satisfaction among graduates is very high. In fact, 97.5% would recommend pursuing studies at this university.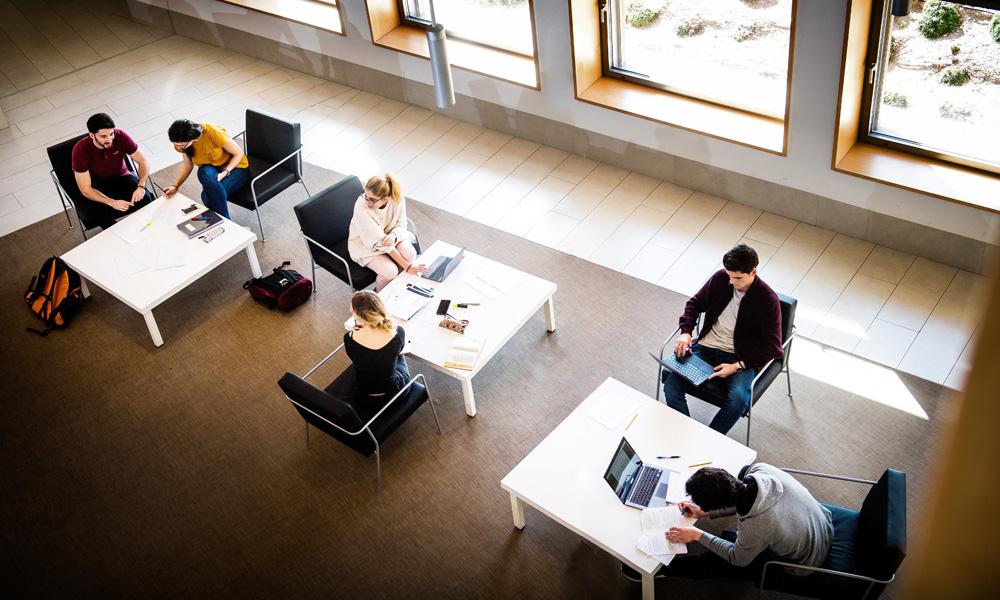 This report also highlights the fact that 85% of graduates gain professional experience before finishing their studies, thanks to the professional internships undertaken at one of the 6,000 companies and institutions with which the University has collaboration agreements.
The job sectors with the highest percentage of graduate incorporation are: advisory services, consultancies, and law offices; industry, manufacturing and logistics; and banking, finance and insurance. A total of 82% of the graduates state that they hold jobs that are related to their field of studies, while 88% of them have joined private companies, and in particular multinationals.
The UC3M Orientation and Employment Service is – according to the same survey- the main way to access the job market for the graduates (35%), and it carries out a broad range of activities geared toward enhancing student employability and facilitating their access to the labor market, for example: an online job bank, job fairs, professional placement sessions and interviews, professional training workshops for employment, on-campus company presentations, on-campus recruitment and selection processes, etc.
UC3M is an innovative public university, committed to the betterment of society through its cutting-edge research and high quality teaching in line with rigorous international guidelines. It is the first Spanish university and 22nd worldwide in the QS ranking of the top 50 universities under 50 years old, and it is included in the THE World University Rankings. At the same time, it leads the rankings for student mobility in the Erasmus+ program.