A project by the UC3M, winner of the Explorer Awards
Another initiative launched by the University, finalist in the Woman Explorer Awards
11/27/18
The project submitted by the Universidad Carlos III de Madrid (UC3M) Explorer Space, pvDesign, has won the latest edition of the Explorer programme, young people with ideas. The ninth edition of this initiative, launched by Banco Santander through Santander Universities and coordinated by the Santander International Entrepreneurship Centre (initials in Spanish: CISE), has also acknowledged another project launched by the UC3M, Frame, which got to the finals of the Woman Explorer Awards.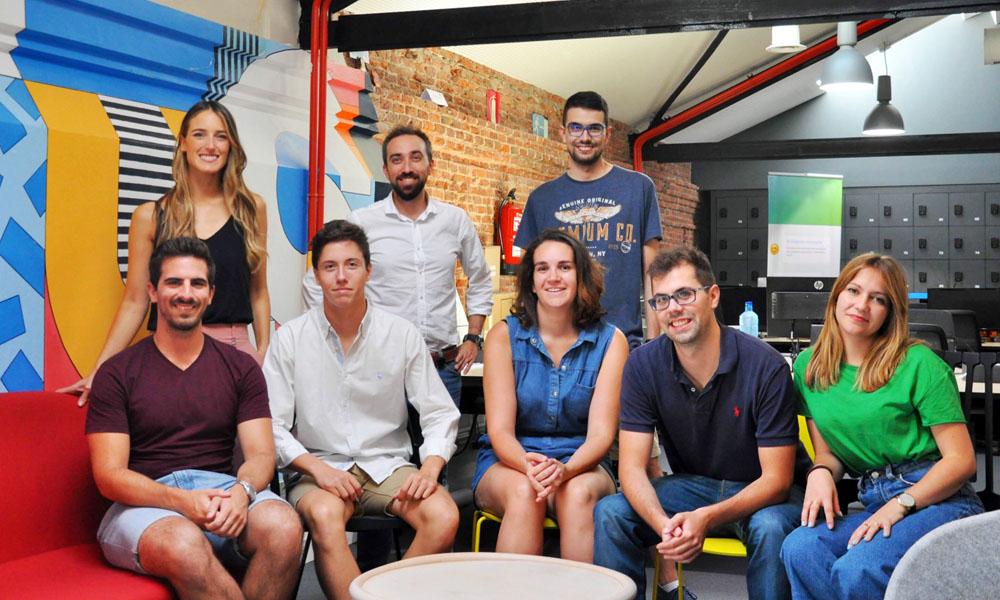 PvDesign, a software for the design and optimisation of photovoltaic power stations on a large scale in just a few minutes, developed by former UC3M students Andrea Barber Lacano, Juan Romero González and Miguel Ángel Torrero through their company Rated Power, has been chosen as the best entrepreneurial idea of the year out of more than 900 projects and has received a prize of 30,000 euros. Its aim: to fuse technology and engineering, making photovoltaic energy more accessible in order to make it the main source of energy worldwide.
This project has been chosen out of the 52 winners of each Explorer centre in the country, who were awarded an immersion trip to Silicon Valley (California) to visit leading companies in the technology sector. The panel of judges who chose the best projects was made up of representatives from Banco Santander, CISE, SECOT and other collaborating organisations.
Woman Explorer Awards 2018
Another initiative, launched by the UC3M has got to the final of the Woman Explorer Awards 2018. It is called Frame, a project that uses drones equipped with artificial intelligence ready to be deployed immediately after any type of catastrophe. The result is a map that identifies which routes are still accessible for evacuation, which bridges and buildings have collapsed and which sections of the population are the most affected. The entrepreneurial team is formed by Sara Ramos Colmenarejo and Andrés Prada González, both UC3M graduates of Aerospace Engineering and Audiovisual System Engineering. As well as this acknowledgement, Sara Ramos has won the Madrid City Council Women Entrepreneurs Award, Innovatia 8.3 competitions of the European Social Fund, as well as the world hackathon ActInSpace by ESA, Airbus and CNES.
In this edition of Explorer 83,000 euros in prizes has been granted in order to boost the development of the best entrepreneurial initiatives. The prizes are awarded after a period of five months of training and mentoring in high performance centres distributed over universities and institutions throughout Spain, as well as Portugal and Argentina, in order to improve the abilities, business strategies and entrepreneurial skills of all the participants, over 1200 in 2018.
The new edition of this programme for 2019 is now open and the registration deadline ends on 12th December 2018. It is open to young entrepreneurs, from 18 to 31, who want to develop an innovative idea.
For more information: Web de Santander Explorer - Emprende UC3M